Issues:
Poole Fire Protection was hired by the Plaintiff's attorney's office to perform a code review/analysis to see if the building meets code for its occupancy use. Poole Fire Protection also performed Fire Modeling services to show how the fire acted within the environment once it was set.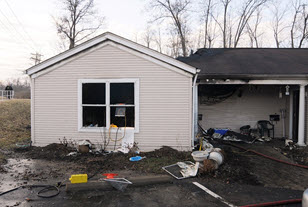 Facts of the case:
On the date of the incident, the resident of a one story wood frame structure with vinyl siding suffered fatal injuries, due to the design of the building not meeting code requirements. The 22 unit complex was built as handicapped accessible and reserved specifically for tenants with disabilities. At the time of the incident, the resident was asleep in his bed with no means to escape from the fire that had been set to his residence, or to communicate that he needed help.
The building did not have an operational emergency call system pull chain device, an automatic supervised fire alarm system, or an automatic fire suppression system at the time of the incident.
The building did not have an emergency plan/manual in place at the time of the incident.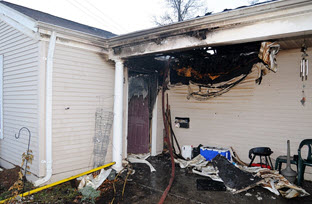 Analysis:
Poole Fire Protection performed a fire modeling scenario to show how the fire reacted within the environment as to which it was set.
Performed a Code Analysis to show that the building type was not up to code and being such, was not being used in the correct way. The building was currently setup as to be a residence for those who suffered from mobility impairments. The building itself was not up to code to support these type of tenants.
Conclusion:
It was determined that the building was not safe for individuals who suffered from Quadriplegia as there was no exiting capabilities without assistance. The building was not compliant with codes relative to fire alarm protection for the housing of individuals with disabilities. The building should have been equipped with smoke alarms connected to a monitoring facility and equipped with an automatic fire sprinkler system. Had this system been in place, the resident would have had a better chance of surviving the fire.
The case was settled out of court.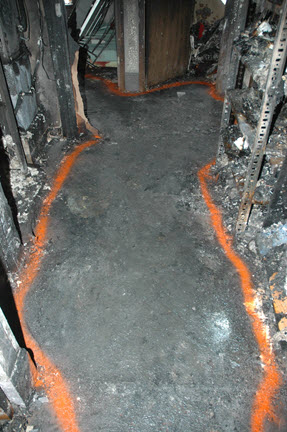 ---
Jack Poole, PE, FSFPE, is a registered Professional Engineer in Fire Protection, licensed in over 50 states and territories. Principal of Poole Fire Protection, he is involved in the day-to-day activities of code consulting, life safety analyses, design of engineering alternatives, fire protection system design, and construction management services.

©Copyright - All Rights Reserved
DO NOT REPRODUCE WITHOUT WRITTEN PERMISSION BY AUTHOR.