Sugarman & Company LLP
is an
Accounting and Consulting
firm that provides a wide range of management, financial consulting, and litigation services to companies, their owners or creditors, or as fiduciaries. Their consulting services include:
Workouts and Bankruptcy
:
Crisis Manager
Crisis & Turnaround Management
Chief Restructuring Officer
Business Evaluation
Strategy Formulation
Going Concern Analyses
Liquidation Analyses
Orderly Asset Liquidation
Disbursing Agent Functions
Claim Analyses
Cramdown Analyses
Plan Feasibility Analyses

Cash Flow Analyses
Cost Controls
Debt Restructuring
Lease Renegotiation
Lease Termination
Workforce Reduction
Creditor Negotiations
Fraud Investigations
Forensic Accounting
Fraudulent Conveyances
Preference Analyses
Court Appointed Fiduciary
:
Financial Analyses
Property Marketing
Cash Flow Models
Property Sales
Creditor Negotiation
Related Assets Sales

Management Negotiation
Reporting to Courts
Construction Management
Business Operations Management
Rental Income Collection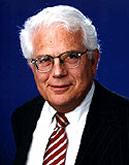 Randy Sugarman, CPA, CFA, CFF
, is the managing partner of Sugarman & Company LLP, which he founded in 1977. In addition to being a
Certified Public Accountant
, he holds credentials as a Certified Fraud Examiner and a Certified Insolvency and Reorganization Accountant.
Mr. Sugarman also acts as a State Court Receiver, Federal Bankruptcy Trustee, Assignee for Benefit of Creditors, and Examiner. He has been a certified public accountant since 1970. Prior to the formation of Sugarman & Company LLP, he was associated with the national accounting firms of Main Hurdman (now KPMG Peat Marwick) and Kenneth Leventhal & Company (now Ernst & Young). He attended Stanford University for both his Masters of Business Administration degree, with an emphasis in accounting, and his Bachelor of Arts in international relations.
Mr. Sugarman is certified by the American Institute of CPAs in Financial Forensics (CFF) and a member of the Association of Insolvency Accountants, Turnaround Management Association, American Bankruptcy Institute, National Association of Certified Fraud Examiners, California Bankruptcy Forum, American Institute of Certified Public Accountants, and California Society of Certified Public Accountants.
View Randy Sugarman's Expert Witness Profile
.