The Garibaldi Group
offers
Accounting Services and Solutions
that enable businesses and individuals to become more profitable. The Garibaldi Group consists of experienced Certified Public Accountant's and other professionals who participate in organizations and activities, and play an active role in shaping the present and future of the field.
The Garibaldi Group helps ensure that businesses comply with all current accounting regulations and trends in the financial markets that may affect them.
Consulting Services
:
Accounting, Auditing, and Consulting for Small to Mid-Sized Closely Held Businesses and Professional Practices
Business and Professional Practice Valuations
Forensic Accounting Fraud Engagements and Expert Witness Testimony
Tax Planning and Compliance
Private Wealth Management
Business, Financial, and Estate Planning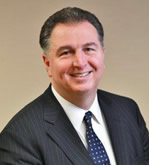 Founder of The Garibaldi Group and one of the industry's leading law firm services experts,
Michael J. Garibaldi, CPA, ABV, CFF, CGMA
, has a strong background providing efficient and affordable solutions to complex matters of finance.
A
Certified Public Accountant
licensed by the State of New York, Mr. Garibaldi is Accredited in
Business Valuation
(ABV), and Certified in
Financial Forensics
(CFF) by the American Institute of Certified Public Accountants (AICPA). He is recognized as a Chartered Global Management Accountant by the Association of International Certified Professional Accountants.
Mr. Garibaldi works closely with law firms and other professional service firms, manufacturing, wholesale/retail, medical, technology, restaurant/hospitality, artists and galleries, construction, and real estate clients where he is responsible for providing accounting, tax planning management consulting services, and financial reporting.
Michael Garibaldi is a Candidate Member of the American Society of Appraisers (ASA), Member of the Institute of Business Appraisers (IBA), the Association of Certified Fraud Examiners, the American Society of Appraisers (ASA), the AICPA and the NYSSCPA. He is a past President and former member of the Board of Directors of the NYSSCPA Nassau Chapter, and has held a variety of positions on the Litigation Support Committee of the Nassau County and State Chapters of the NYSSCPA. Mr. Garibaldi has also held a number of positions on other committees and sub-committees within these organizations.
View Michael J. Garibaldi's Expert Witness Profile
.
Goodwill can be a significant asset for a professional practice. It may include both "personal" goodwill that's attributable to individual owners and "business" goodwill that can be transferred to third parties. When accountants and other types of professionals divorce, the amount of goodwill to include in the marital estate can become contentious (and may vary depending on state law). If expert testimony on the issue is inadequate, a court might look elsewhere for help, as it did in a recent Texas divorce case, Hill v. Hill.
---