Jet Management Associates, LLC (JMA)
, is a Miami-based
Aircraft Acquisitions and Consulting
firm. JMA represents owners in their relationships with aircraft management and charter companies, and inspires clients to demand transparency in their aviation dealings. JMA continues to expand its portfolio of clients as a result of more than a decade of providing hands on, on-demand boutique service, delivered around the clock, around the world.
Suite of Services Include
:
Client / Owner Representation as it relates to Aircraft Acquisitions - Negotiate clear, concise aircraft purchase agreements and leases, management and operating agreements with aircraft management companies, which delineate the parties' operational and financial duties
Aircraft Operations Accounting - Standard financial statements, reports highlighting material operating cost categories like average cost per gallon/room night/direct operating cost per hour, and comprehensive vendor list and back-up. They also audit accounting of Part 91 and Part 135 operations
Aircraft Improvements - Interior soft and hard-goods, electronics and avionics, to exterior paint and striping
Litigation and Expert Witness Representation - Analyzes data and provides clients and counsel with reports, highlighting information on disputed areas of litigation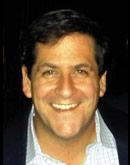 Matthew T. Winer, JD
, is the Founder & Director of JMA. He began his aviation career as on-demand aircraft charter broker. He founded Prudential Aviation in 2005, which specialized in delivering clients a seamless logistical experience
In 2007, Prudential Aviation began managing aircraft. Mr. Winer's knowledge base expanded because he was exposed to hands-on aircraft operations, including; crewing and training issues, maintenance oversight, insurance, fuel purchasing, and international handling.
In 2010, he brought Prudential Aviation together with Executive Air Services (EAS), a 20-year old Part 135 aircraft charter operator. From 2010 until 2012 EAS grew its fleet from 3 to 14 aircraft, was recertified as an ARG/US Platinum Safety operator and added Wyvern Wingman IS-BAO Stage 1&2 designations. EAS expanded to three offices, managing planes as far as Trinidad and Dallas, TX. EAS is a BBB accredited Vendor, has membership in a number of local South Florida aviation organizations, and regularly exhibits at the annual NBAA convention.
Mr. Winer has been cited in
Business and Commercial Aviation, Aviation International News, Aviation Week, Avinode, Business Jet Traveler, Business Air, Corporate Jet Investor, FlyCorporate, South Florida Business Journal, Wings Magazine
, and
Executive and VIP Aviation International
. He has spoken at Corporate Aviation Seminars.
View Matthew Winer's Expert Witness Profile
.