Samnik & Ballard Expert Tree Consultants, LLC
, entering its 46th year of practice, offers expertise in the areas of
arboreal and horticultural consulting, tree and plant appraisals, eminent domain, education, expert witness and dispute resolution
in tree and landscape issues.
Expert Tree Consultants
has been a trusted resource to developers, professional engineers, landscape architects, attorneys, and insurance companies with the complex problems that relate to trees.
Consulting Services
:
Tree Assessments – Inventories, Historical Trees, Grand Trees, Monarch Trees, Unique Clusters
Permitting Issues and Regulatory Compliance
Ordinance, Code, Agreement Compliance
Presentations to Municipalities
Tree Preservation
Soil Sciences
Fertilizers and Fertilization

Diagnosing / Reversing Decline of Trees and Landscapes
Tree Risk Assessments
Tree and Landscape Appraisals
Casualty Tree Assessments
Eminent Domain
Education
Expert Witness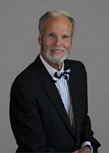 Joe Samnik
, International Society of Arboriculture (ISA) Certified Arborist. Mr. Samnik has 46 years of practice encompassing tree issues, arboreal and horticultural consulting, dispute resolution, tree and plant appraisals and expert witness in tree and landscape issues.
Mr. Samnik has presented at 75 national and international conferences and has been awarded the Edward W. Bok award for recognition of lifetime achievement in the excellence of arboriculture.
Mr. Samnik's past accomplishments include a defense verdict on a $ 1.7 million dollar claim regarding landscape/nursery damages, $2 million dollar plaintiff verdict by use of dendrochronology in a wrongful death case, claim dropped in personal injury case by identifying that tree parts in incident car belonged to a different tree species and settlement of a multi-million dollar matter by demonstrating tree failure was in fact a soil failure and therefore without negligence.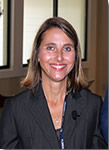 Lori Ballard
, International Society of Arboriculture (ISA) Certified Arborist, Florida Nurseryman, Growers and Landscape Association (FNGLA) Certified Horticulture Professional.
Ms. Ballard is assigned to numerous developer clients seeking tree assessments and designations. She has supervised the implementation of environmental preservation specifications in accordance with governmental permitting. Ms. Ballard's abstract on how to appraise trees was selected for presentation at the annual American Society of Landscape Architects, Florida Chapter (FLASLA) annual conference and the International Society of Arboriculture (ISA), Florida Chapter annual conference.
A noted speaker in her field, Lori Ballard guest lectures on topics including valuation, eminent domain, and settlement strategies.
View Samnik & Ballard's Expert Witness Profile
.