Gallivan Consulting, Inc. (GCI)
, is a new firm that has been developed to provide assistance to State and Local Governmental Agencies, International Groups, Contractors, and other consultants who are involved with
Asphalt Materials, Recycling, Intelligent Compaction, and In-Place Recycling Technologies
.
GCI provides project development, pavement design, and construction field support for agencies and contractors nationally and internationally.
Consulting Services
:
Intelligent Compaction Consulting - Improved compaction of road materials, such as soils, aggregate bases, or asphalt pavement materials using technology
In-place Recycling - Technology that consists of Cold Planing, Cold-In-Place Recycling, Cold Central Plant Recycling, Full Depth Reclamation, and Hot-In-Place Recycling
National Highway Institute Training - Certified Instructor for the National Highway Institute (NHI) and experience in developing, updating national training opportunities, and Instructor-Led Training
Pavement Materials Recycling - Bases and pavement materials such asphalt materials and concrete surfaces are available for a long list of recycled or reused materials such as Slags, crushed concrete, RAP, RAS, Rubber in the pavements and slags and tire-derived rubber backfills
Asphalt Pavement Consulting and Project Support - Work with states in reviewing specifications, pavement, materials, construction manuals, and doing forensic evaluations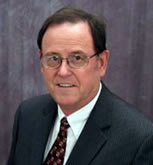 Victor Lee Gallivan, PE
, has 45 years of expertise in the field of
Asphalt and Pavement Engineering
. He founded Gallivan Consulting, Inc. in 2015 after 42 years with the Federal Highway Administration (FHWA) where he was involved in multiple aspects of highway construction activities mainly related to
Asphalt Materials Design and Construction
.
As the lead technical manager for FHWA, Mr. Gallivan's efforts included multiple national and international programs related to Intelligent Compaction and the development of performance specifications using the technology. He has made over 50 presentations throughout the US and Internationally on Intelligent Compaction, Quality Assurance Programs, Recycling of Materials, Reclaimed Asphalt Pavements (RAP), Reclaimed Asphalt Shingles, and Reclaimed Rubber, various Slag products, as well as HMA and WMA materials. He has also authored or co-authored over 40 reports that include 30+ Peer Reviewed Research papers for various boards and associations.
View Victor Lee Gallivan's Expert Witness Profile
.