More Consulting and Valuation, LLC
, provides analysis and recommendations for enhancing enterprise valuation, and coaching management and technical teams in developing and sustaining competitive advantage through capability building.
Valuation Services
:
Business Valuation
Estate Valuation
Gifting Valuation

Turnaround, Insolvency and Restructuring Valuation
Intellectual Property Valuation
Marital Dissolution
Executive Education
:
Strategy Development
Capability Development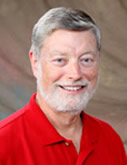 Principal,
Philip H.B. More, PhD, CVA
, is a recognized expert in
Business Valuation
. He has more than 40 years of experience providing expertise in creating economic value, business valuation, business strategy, and managing technology.
Dr. More is the president and founder of Philip H.B. More LLC a firm providing litigation support and business valuation as well as executive education, and consulting in both assessing and developing economic value. He specializes in intellectual property as well as in firms undergoing turnaround, restructuring, and insolvency.
In 2014, Dr. More retired as a professor emeritus from the University of Southern California where he served on the faculty of the Marshal School of Business as a Professor, a member of the University's Research Committee, and the Board of Directors for the Viterbi School of Engineering's Center for Engineering Management. He taught business and technology strategy courses that integrate the business disciplines of finance, accounting, marketing, and human resources in creating economic value for all stakeholders to graduate and undergraduate students as well as executives.
Dr. More is the author of over 100 publications including refereed journal articles, conference proceedings, and books. He listed in
Who's Who in America
, the World, in American Education, and Finance & Business as well as in
American Men & Women of Science
. He has served as a consultant and executive educator for public entities and private firms as well as organizations such as the Thailand and Hong Kong Management Associations.
View Dr. More's Expert Witness Profile
.