Michael D. Pakter CPA,CFF,CGMA,CFE,CVA,MAFF,CA,CIRA,CDBV
205 West Wacker Drive,Suite 918
Chicago IL 60606
USA
phone: 312-229-1720
fax: 312-229-1725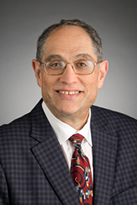 Michael D. Pakter CA, CPA, CFE, CIRA, CDBV, CFF, MAFF, CVA, CGMA focuses on accounting, forensic accounting, financial analysis, financial forensics, economic damages, business valuation and investigations. He has experience in lost profits / earnings, business interruption claims, analysis of financial transactions and balances, Court-ordered accounting, bankruptcy, fraud examinations, investigations and the reconstruction of incomplete, misstated and/or falsified financial information.

Litigation Support - Mr. Pakter provides consulting and litigation support services to trial lawyers, trustees, examiners, receivers, business owners and managers and units of federal, state and local government. Many engagements combine financial analysis, economic damages determination, valuation issues, tracing procedures and/or other applications of Financial Forensics to assist in resolving complex commercial litigation and business disputes.

Experience - Mr. Pakter has more than 35 years of experience in accounting, financial analysis, financial forensics, business economics, fraud examinations and investigations in diverse engagements and numerous industries, including more than 15 years of experience in economic damages and business valuations. He has participated in public hearings and alternative dispute resolutions, submitted expert reports in several jurisdictions and testified in arbitrations, regulatory proceedings and State, Federal and Bankruptcy Courts.
This is Part 1 of a two-part article. This part discusses valuations of distressed debtor companies based on discounted cash flows and considers the impact of the date and stage of distress. Next month, Part 2 will describe how the financial analyst derives the cost of capital for a distressed debtor company.
---
Financial experts are frequently asked aboutthe tax impact of damage awards, both paidand received. The complexities of the InternalRevenue Code (IRC) and judicial interpretations thereofmake determining the taxability of receipts or payments difficult.The same is true when dealing with the taxability of economic damages awarded to plaintiffs in civil actions. Nuances in the IRC and the judicial interpretations may make it difficult for a taxpayer to determine the taxability of his or her proceeds from a litigation award of personal economic damages. Whether or not such is taxable often depends on how the award of economic damages is categorized and/or described in the awarding documents.
---
Mr. Bad Actor is a 61–year-old male who is the senior executive of the Unlucky Transportation Company. He has been in that position for more than ten years. Before his employment at the company, he worked for a series of unsuccessful transportation companies, where both he and other stakeholders lost most of their investment. He has ongoing legal and financial problems resulting from these prior business failures and from his failed marriage.
---