ERISA Expert Services, LLC
("EES") provides consulting and independent fiduciary services relating to retirement and health and welfare plans. EES' consulting services focus on litigation, fiduciary compliance, service provider arrangements, and various other issues relating to the design, management, and administration of benefit plans.
EES' consulting services include litigation support. From the meaning of plan assets to the fiduciary exception to the attorney-client privilege, litigation under the Employee Retirement Income Security Act of 1974 ("ERISA") can present numerous challenges. Early recognition and evaluation of issues can make the difference in a case. EES provides consulting support for plaintiffs and defendants.
EES principal Joseph A. Garofolo brings his experience as a fiduciary and his knowledge of the law from practicing as an ERISA attorney to the company's consulting and independent fiduciary services. He has extensive knowledge and experience regarding the fiduciary duty provisions of ERISA § 404 and the prohibited transaction and self-dealing provisions of ERISA § 406. Mr. Garofolo is well versed on the standard for ERISA liability of fiduciary and nonfiduciary service providers as well as other parties often involved in employee benefits litigation.
Some of the independent fiduciary engagements in which Mr. Garofolo has been involved include the following: i) transaction for the sale of closely held shares by an employee stock ownership plan; ii) acquisition of real property by a collectively bargained plan; and iii) evaluation of the reasonableness of plan expenses and expense allocation among related parties and service providers.
Honors and Awards
On February 15, 2012, Mr. Garofolo was one of two attorneys named as a recipient of the California Lawyer Attorneys of the Year (CLAY) Award in the field of employee benefits by California Lawyer magazine. CLAY Awards recognize attorneys who "have changed the law, substantially influenced public policy or the profession, or achieved a remarkable victory for a client or for the public." The honor relates to a case where he argued before the Ninth Circuit Court of Appeals.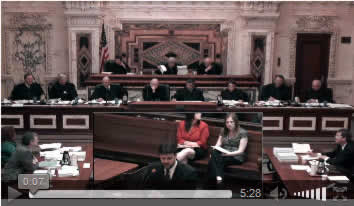 Excerpt of Oral Argument Before En Banc Panel of the Ninth Circuit
Mr. Garofolo was selected to the 2014 Northern California Super Lawyers list. Super Lawyers is a Thomson Reuters rating service of lawyers from more than 70 practice areas who have attained a high degree of peer recognition and professional achievement. The selection process includes independent research, peer nominations and peer evaluations. Five percent of the total lawyers in the state are selected for inclusion in Super Lawyers.
EES is not a law firm and does not provide legal advice.
View Joseph Garofolo's Expert Witness Profile
.