Dram Shop, Drugs and Premises Security at Robson Forensic
Robson Forensic is well equipped to investigate any injuries or fatalities involving the use of alcohol or drugs. These investigations are headed by experienced experts in dram shop, toxicology and premises security. When appropriate, the group may draw upon the expertise of Robson Forensic experts in related disciplines including human factors, biomechanics, crash reconstruction and industrial safety.
Our experts provide investigations, reports and testimony for both plaintiff and defense nationwide. Please contact Elizabeth A. Trendowski to discuss your case and determine which of our experts is most appropriate to assist with your matter.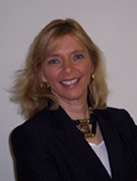 Elizabeth A. Trendowski
Dram Shop / Liquor Liability Expert
As the founder of SMART, a national certification program for the safe service of alcohol, Liz is a leader in the hospitality industry. Liz has trained more than 20 thousand participants including alcohol servers, managers, security, liquor agents, insurers, and police officers in the safe service of alcohol. Liz is currently an adjunct professor at the University of New Haven in the hospitality department. She has provided expert testimony in cases for both plaintiff and defense throughout the country.
View Curriculum Vitae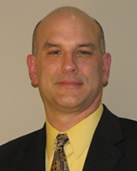 Michael J. McCabe Jr., Ph.D.
Toxicology Expert
Dr. McCabe is an internationally-trained and nationally-recognized toxicologist who has spent more than 24 years as a teacher and researcher. He applies his expertise in assessing the toxicology of alcohol and drugs associated with motor vehicle collisions, dram shop liability, premises liability, assault, and worker's compensation claims. Dr. McCabe has provided expert testimony for both plaintiff and defense attorneys and has testified in criminal and civil cases in state and federal courts.
View Curriculum Vitae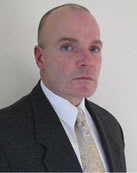 Donald J. Decker
Premises Security / Police Practices Expert
Don's expertise includes violent crime cases and premises security safety. He is a certified security guard instructor. His professional career includes over 30 years as a state trooper, liability and fraud investigator, and private detective. He is well-versed in the requirements to provide secure environments for people wherever they live, work, or congregate. Don has trained and evaluated others in the performance of their duties and has testified in both state and federal courts.
View Curriculum Vitae