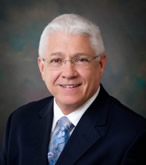 Robert A. Bailey, DC, DABFP, CICE, DABCC, CIRE
, has been practicing
Chiropractic
since 1977. A graduate of Logan College of Chiropractic in St. Louis, Missouri, Dr. Bailey is certified by the American Board of Independent Medical Examiners (ABIME) and holds Diplomate status from the American Board of Forensic Professionals (ABFP) and the American Board of Chiropractic Consultants (ABCC). He is certified in disability evaluations through the National Association of Disability Evaluating Professionals (NADEP).
Litigation Support
- Dr. Bailey has provided litigation support services for over 12 years. He has been deposed and/or testified approximately 15 times since 2010. Dr. Bailey's services include review of medical records and preparation of thorough, objective, written analysis regarding causation, diagnosis, prognosis, MMI, impairment, appropriateness and duration of care, and audit procedure codes. He assists with question preparation for depositions and interviews and is available for forensic chiropractic testimony when necessary.
Dr. Bailey offers opinions in matters including:
Stroke Secondary to Chiropractic Manipulation
Independent Medical / Chiropractic Examination
Standard of Care relating to Chiropractic Malpractice
Appropriateness of Care relating to Chiropractic Malpractice
Impairment Ratings / Coding Audits
Fraud / Abuse
Functional Capacity Evaluations
Dr. Bailey has lectured to the Indiana State Chiropractic Associations, the College on Forensic Sciences, and numerous interested groups about clinical documentation, chiropractic coding and billing, risk management, and issues of fraud and abuse. Lastly, Dr. Bailey serves as an academy instructor for the National Insurance Crime Bureau and is a member of the National Society of Professional Insurance Investigators.
As part of their educational process, practitioners of manipulative procedures are made aware of the possible association between neck manipulation and cerebrovascular accidents[i] (CVAs) as well as what to do in the event a CVA occurs during treatment.[ii] For any litigation considered regarding a stroke that closely follows spinal manipulation, the starting point for retained counsel is to ask what else could have caused or contributed to the stroke. Screening issues to consider include the following:
---