Balance Engines
is a
Cellular Commissions Reconciliation
firm that helps cellular dealers and wireless agents from 5 stores to 100 plus locations handle commission reconciliation for all major carriers including Sprint, AT&T Wireless, T-Mobile, Verizon, US Cellular as well as regional carriers and other subscription service providers such as satellite TV, WiMax internet and others.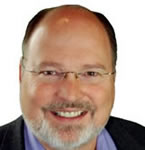 CEO,
Nile Nickel
, is a
Cellular Reconciliation
Subject Matter Expert with over 25 years of experience analyzing commission statements. He has specific management experience in Wireless /Cellular)/ Operations, Insurance, High Tech Sales and Distribution Management, and Construction Contract and Project Management (FL State Certified General Contractor).
A certified expert in retail POS systems, retail financial controls, back office operations, and financial and transactional based reconciliations, Mr. Nickel provides outsourced businesses services to the telecommunication industry, including an Internet based FACTA compliant document management system that includes encryption, collection, storage, reporting and retrieval of documents, niche accounting (reconciliation), and revenue recovery services.
Nile Nickel and his team at Balance Engines take point of sale data and monthly carrier commission statements and figure out what is missing. They crunch data and prepare disputes in accordance with wireless carrier dispute process requirements. Wireless veterans, the team's expertise is in defining the many complex issues associated with commission reconciliation, understanding the systems, tracking disputes, and spotting hidden trends.
Issues Identified Include
:
Missing and Unpaid Commissions
Feature Commission Discrepancies
Chargeback Disputes
Identification of Invalid Chargebacks
Advertising Coop Payments
Volume Incentive Rebates
Residual Reconciliation
View Nile Nickel's Expert Witness Profile
.