Janik PC
is a Dallas CPA firm serving businesses and individuals in Texas and throughout United States. Janik provides accounting, financial, economic, fraud, and business dispute consulting. They have provided over 150 financial audits and consulted in over 615 business disputes. Janik's clients include Bank of America, Coca-Cola Company, FDIC, General Motors Corporation, IBM, Travelers Insurance, and many more. Specific areas of expertise include:
Business Consulting
Dispute Consulting
Forensic Accounting
Damage Analysis / Critiques
Construction Claims

Opinions / Reports
Fact Finding / Graphic Analytics
Accounting / Financial / Economic Modeling
Contract Accounting
Projections and Trend Analysis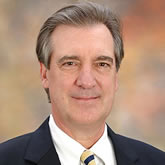 Principal,
EJ Janik, CPA, CFF, CFE
is a
Certified Public Accountant
with 33 years of professional experience. He has been engaged as an accounting consultant on issues involving, among other things, public and private company audits, due diligence, fact finding, asset tracing, lost profits analysis, damage analysis, fraud analysis, insurance claims and business valuations. Mr. Janik holds a Master of Science in Accounting from Louisiana State University and a Bachelor of Commerce from Rice University. He is a member of the American Institute of Certified Public Accountants and the Texas Society of Certified Public Accountants.
Mr. Janik has provided expert testimony in over 74 matters including trial testimony in 46 trials in 8 states. His experience also includes over 23,000 hours of
Engineering and Construction
auditing and consulting work on construction claims matters involving:
Acceleration
Change Orders
Costs
Defective Plans
Differing Site and Concealed Conditions
Direct Costs
Disruption
Evaluating Claims

Indirect Costs
Overhead
Payroll Fringe Burdens
Profit
Pre-Qualification Filings
Superfund / Hazardous Waste Sites
Terminations
Other Construction Issues
View EJ Janik's Expert Witness Profile
.