About Neuropsychology Rehabilitation Services - Life Span (NRS-LS)
NRS-LS is a multidisciplinary Neuropsychology practice dedicated to treating two populations, medical (NRS) and behavioral health (LS).
- NRS Treatments
: Traumatic brain injuries, concussions, cerebral vascular accidents, neoplasm (brain tumors), the variety of dementias, learning disabilities, ADHD and the emotional response and adjustment that accompanies these conditions. Age range is from infants to geriatrics.
- LS Treatments
: Depression, both reactive and biological, anxiety, adjustment disorders, phobias, panic disorder, adjustment disorders to various conditions and situations, bereavement, marital, and the full range of pediatric conditions.
Insurance Industry Services
NRS-LS provides
Neuropsychological Examinations (NPEs)
and
Case Analysis & Management
services for claims involving neuropsychological injury due to brain conditions.
- NPE Value and Benefits
: NPEs allow for the documentation and delineation of specific cognitive deficits, ascertainment of the treatment needed, including the need for non-pharmacological intervention, and address competency, care, and safety concerns. The value and benefits include:
Reduced cost and liabilities by describing impairment of higher cerebral functioning
Improved quality of life by describing impairment in higher cerebral functioning
More effective treatment by assessing disturbances in higher cerebral functioning
More directed treatment procedures by assessing disturbances in higher cerebral functioning
Improved physician education and decision making
Continuum of care
- Neurological Case Analysis Conditions
:
Traumatic Brain Injury (TBI)
Ongoing Post-Concussion Syndrome
Sports Neuropsychology
Cerebrovascular Accidents
Anterior Communicating Artery Aneurysms

Brain Tumors
Variants of Dementia
Epilepsy
Non-Epileptic Psychogenic Seizures (NEPS)
Physician Competency
About Dr. Robert B. Sica, PhD, FACPN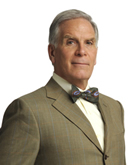 Principal and founder, Dr. Sica is a
Neuropsychologist
with over 35 years of experience, specializing in Clinical and Forensic Neuropsychology. He is a staff clinical neuropsychologist in the Neuroscience Division at Jersey Shore University Medical Center (JSUMC) and Riverview Medical Center, where he treats patients along with his academic responsibilities of teaching medical students, residents, and neuropsychological interns. Dr. Sica was the first neuropsychologist on staff at JSUMC. Through his knowledge and experience, he established an American Psychological Association accredited Neuropsychological Intern/Residency program at JSUMC. He is also a member of the Meridian Neuroscience Team treating various brain disorders.
View Dr. Sica's Expert Witness Profile
.
The question is whether to accept or reject neuropsychological services in the analysis of a case.
---
Beginning January 2015, a pharmaceutical representive slipped and fell on black ice striking her head. There was brief loss of consciousness (LOC), nausea, blurred vision and dizziness. She was brought to CentraState Medical Center ER, treated and released. CAT scan of the head was negative. She was seen by Meridian Occupational Health (MOH) and cleared neurologically. She was referred to Neuropsychology with the neuropsychological examination placed on hold due to the recency of the injury. A Montreal Cognitive Assessment was given demonstrating cognitive problems (22/30). Psychological screening measures reflected general autonomic arousal. Medical adjustment counseling (MAC) was recommended two times a week with biofeedback due to anxiety and restoration of control.
---