The Shamrock Consulting Group
, including our anti-money laundering (AML) division, ShamrockAML, specializes in the "how" of detecting
Financial Fraud or Malfeasance
of any kind. With a deep understanding of technology and how organizations work, their consultants create imaginative and cost-effective processes, systems and detection scenarios. When new technology is required, they help clients through the entire acquisition cycle—from position papers to RFPs, selection, and implementation.
Shamrock's practice includes both high-level advisory and hands-on work in the public and private sectors including:
Fraud Risk Analysis and Mitigation
Software Acquisition and Vendor Management
Data and Software Validation

Fraud Detection Scenario Development
Gap and Data Analysis
Expert Witness Reports / Testimony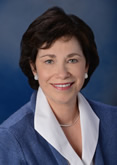 Marie G. Kerr
, President and Founder, specializes in
Financial Fraud
. She is a Certified Financial Crime Specialist, Certified Anti-Money Laundering Specialist (CAMS), and Project Management Professional (PMP).
Ms. Kerr is a financial industry veteran with a deep understanding of how financial institutions work. She has served as a Homeland Security Program Advisor and Fraud Detection Subject Matter Expert (SME) and an IT and AML Advisor for a three-bank merger. Her experience includes uncovering the flow of financial transactions through banking application software and banking payment systems, detection of fraud and money laundering, understanding the architecture and data design of software systems and how they can be used to commit financial crimes, and the implementation of COTS products.
Ms. Kerr has delivered speeches and seminars on financial crimes and money laundering at the Association of Certified Financial Crime Specialists' International Financial Crime Conference, Financial Markets World Conference, and Money Laundering Alert's International Money Laundering Conference.
View Marie Kerr's Expert Witness Profile
.
The recent guidance (warning, really) from the FDIC1 on the need for financial institutions to perform due diligence when selecting anti-money laundering (AML) software puts the proof of compliance burden squarely on the financial institution. It also points to the need for an enterprise solutions architecture, one that builds on existing structures-how things really are-rather than on pushing through a vendor package. While there is no doubt that commercial off-the-shelf (COTS) products play an integral part in AML compliance, there is also no doubt that AML software depends on the quality and uniformity of data supplied by the financial institution. The systems, data, processes and organizational structure of the enterprise form the infrastructure of compliance, and these must be understood and documented to ensure that the COTS "solutions" are just that. If, for example, a bank wanted to institute an automated customer risk scoring system, there would be many questions that needed answers before software could be selected and installed...
---
A lonely woman falls for a silver-haired gentleman-the face of a criminal enterprise in Africa-in one of the most common romance scams known to law enforcement. She loses her house and her savings. She is devastated both financially and emotionally, taken in by shysters who understand the vulnerabilities of the lonely. And in this true case, the lonely woman is also a victim of the American banking system.
---
In one critical anti-money laundering (AML) review of a mid-tier bank, examiners admitted to having a hard time understanding how the transaction monitoring system worked.
---
A financial institution can have a comprehensive anti-money laundering program, a staff of experts, and a million-dollar (or more) specialized computer system in place and yet still miss potential problem customers because they failed to collect or use important data. In the end, it all comes down to data-discrete pieces of information that need to be collected, analyzed and presented in meaningful ways-to make a successful anti-money laundering program. No matter what automated or procedural anti-money laundering programs you have in place, the success of the program depends on meaningful data.One of the first steps in creating an effective program, then, is to develop a data plan to understand what data must be captured, how to capture it, how to analyze it, how to report it and how to use it.
---
What started out as an apparently straight-forward Transaction Monitoring System Validation project took an interesting and cautionary turn at an international bank recently. The Project Team assembled for the task-as well as executive management at the Bank-expected that the Validation would discover some less-than-perfect data mapping from their core banking system to their Transaction Monitoring System. A completely new Compliance staff had reviewed the Bank's unfamiliar (to them) Transaction Monitoring System, and could see that something wasn't quite right. Wires were not appearing properly on reports, General Ledger account numbers were showing up instead of Customer Account Numbers, and there were unnecessary transaction codes, like Wire fees, clogging the system. It seemed like a simple, methodical task of documenting the current mapping and making appropriate changes.
---