John A. Kennedy & Associates
provides
Fire and Explosion Investigation and Analysis
Consulting Services to attorneys, insurance companies, government agencies, commerce and industry. They are the world's oldest established fire investigation firm, providing Fire Investigation Expertise. No organization in the fire and explosion field has more skill and experience in the arena of Fire Investigation and Analysis.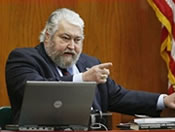 Patrick M. Kennedy, CFEI, CFII, CVFI, CFPS, MiFireE,
is the Principal Expert Fire and Explosion Analyst for John A. Kennedy and Associates. With over forty-five years of professional experience, Patrick Kennedy is also the senior-most active fire analyst, with more years of experience than any other active fire investigation professional. He holds three Bachelor of Science degrees including a Summa Cum Laude degree in Fire and Safety Engineering Technology from the University of Cincinnati. Mr. Kennedy serves on several prominent fire investigations related codes and standards committees of both the ASTM and the NFPA. Within the NFPA he serves as a charter principal member of the Technical Committees on Fire Investigations (921) and principal member the Technical Committee on Fire Investigator Professional Qualifications (1033). Mr. Kennedy is a Director and six term former Chairman of the NFPA Fire Science and Technology Educators Section and Chairman of the Board of the National Association of Fire Investigators (NAFI).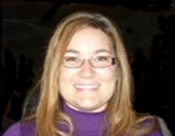 Kathryn C. Smith (nee Kennedy), CFEI, CFII, CVFI
is a professional
Fire and Explosion Investigator
who has been engaged to investigate and analyze fire and explosion incidents all over the United States, including the 2001 River Cities Warehouse fire in Davenport, Iowa (the largest fire in the United States that year, excluding the 9/11 attack) and the 2002 Chateau du Triomphe house fire in Dallas, Texas (the largest residential house fire in history). Kathryn Smith is a skilled fire and explosion scene investigator, evidence collection and handling technician, published fire researcher, codes and standards specialist, and skilled forensic fire science and technology laboratory technician.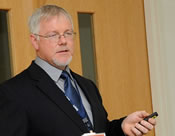 Richard J. Meier,CFEI, CFII, CVFI
is a
Fire and Explosion Analysis Expert
who currently holds a number of national and international professional certifications including: Certified Fire and Explosion Investigator and Certified Fire Investigation Instructor. Prior to his start with John A. Kennedy and Associates, Inc., Mr. Meier spent 24 years as a mechanical and manufacturing engineer designing and building a diverse range of products and equipment. During this time, he gained broad and diverse knowledge in plastics, metals, mechanical and electrical systems, hydraulic and fuel systems, marine, automotive and industrial systems.
Consulting Services Include
:
On-scene Investigations
Complex Investigations - Large Loss Fire Investigation and Major Case Site Management
Evidence Examination
Evaluation and Control
Analysis by File Review
Products Liability Analysis
Forensic Fire Science Lab Examinations & Testing
Computer Fire Modeling
Smoke Alarms
LP and Natural Gas Explosions - Industrial, Commercial, Residential
Adhesives & Paints
Portable Heaters, Furnaces, Household Appliances
Propane Barbeques
Labels and Warnings
Codes and Standards Research
View Expert Witness Profile
.
Misunderstandings about the nature and content of National Fire Code© NFPA 921 - Guide for Fire and Explosion Investigations abound in the fire investigation industry. These "Myths and Mysteries" tend to depreciate the value of the document, especially among those who need its guidance the most. This is caused by failures to understand and appreciate the nature of the NFPA consensus code promulgation system...
---
The Energy Independence and Security Act of 2007 has mandated that most of the incandescent lights currently in use will be phased out by 2014 and replaced with more efficient means of producing light. Many manufacturers have begun producing compact fluorescent and LED lighting to replace the incandescent bulb.
---
In modern fire incident analysis and the litigations that frequently follow from them, it is often of great importance to know whether a particular smoke alarm operated during a fire event. Like so many other issues involving the interpretation of fire analysis data, some scientifically verifiable means of determining if a given smoke alarm had activated properly was needed.
---
Thermometry is that branch of fire science/physics which studies the science, methodology, technology, instrumentalities, and practice of temperature measurement.
---
Full-scale research burns into the nature of patterns in compartment fires were conducted at the new fire research facility of Eastern Kentucky University. Key questions to be addressed by the research burns were:
---
Fire Patterns, as defined by NFPA-921 are the visible or measurable physical effects that remain after a fire. Fire Pattern analysis has been a key factor in the determination of the origin and cause of fires for the past 50 years.
---
This is a report on a research project into the practical use of measurements of depth of calcination of roomfire exposed gypsum wallboard, under actual fire scene investigation conditions, to discover and illustrate movement and intensity fire patterns for fire origin determination.
---
Explosions or flash fires have occurred under circumstances in which suspected liquid fuel does not appear to explain the fuel source because of its high reported flash point.
---
Properly understanding the phenomenon of flashover and applying that understanding to fire investigation and analysis can be very valuable tools in unraveling the mysteries of a fire's origin, cause, and development.
---
Patrick M. Kennedy, John Kennedy
One of five textbooks generally considered by the profession to be among the standard texts in the fire and explosion investigation field.