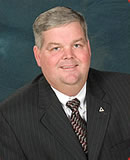 Jack Poole, PE, FSFPE
, is a registered Professional Engineer in
Fire Protection
, licensed in over 50 states and territories. Having served as Fire Marshal and Assistant Chief of Prevention for South Johnson County Fire Department for several years, he relates to all aspects of the need for fire safety.
A leading expert in Fire Protection, Mr. Poole has worked on hundreds of fire protection projects including residential buildings, offices, warehouses, training centers, recreational facilities, aircraft hangars, dining halls, maintenance facilities, and hospitals for both public and private clients. He has served as project manager, project engineer, and lead fire protection engineer on projects for public and private sector clients.
Mr. Poole's responsibilities have included serving as a primary contact between clients, planning design schedules, scheduling manpower and staffing, meeting the confines of the budget, and coordinating the fire protection engineering tasks to assure a complete and correct fire protection design.
Consulting Services Include
:
Design / Build Fire Protection
Fire Alarm & Mass Notification Systems
Sprinkler / Water Distribution System Analysis
Fire Code Consulting
Third-Party and AHJ Review
Fire Protection / Life Safety Assessments

Building Information Modeling (BIM)
Special Hazard Design
Engineered Alternatives & Fire Modeling
Expert Witness Services
Commissioning, Inspection & Testing
Fire Safety Training
Mr. Poole is a featured presenter at conferences throughout the United States and in international markets. He is a member of the Society of Fire Protection Engineers, National Fire Protection Association, NFPA Technical Committee on Airport Facilities, NFPA Technical Committee on Helicopter Facilities, NFPA Technical Committee on Subterranean Spaces, NFPA Technical Committee on National Fire Alarm Code, National SFPE Education Committee, International Code Council, Building Official and Code Administrators International, National Society of Professional Engineers and Kansas Society of Professional Engineers.
View Jack Poole's Expert Witness Profile
.
Poole Fire Protection provided services for the Design-Build Military major renovation of the existing Building 6050 in Fort Sill, Oklahoma, currently used as a barracks for 1200 (five platoons) trainee soldiers and commanding officers with the mission to provide a first class facility for trainees, living areas, environment and furnishings which have exceeded their life expectancy. One of five existing Starship buildings at Ft. Sill, the renovation of building 6050, a building of over 250,000 sq. ft., included the complete removal and replacement of the building's infrastructures including all fire protection and life safety.
---
Poole Fire Protection provided the design for the Wet Pipe Sprinkler System and the Fire Alarm/Mass Notification System for the 164,443 square foot Multi-Aircraft Hangar facility. This new facility will perform programmed depot maintenance for a variety of aircraft. The hangar includes open and private offices, administration areas, break room, latrine/shower areas, open bay work area, technical order library, and building utility rooms.
---
Poole Fire Protection served as the qualified Fire Protection Engineer on the Human Resources Center of Excellence (HRCoE) at Fort Knox, Kentucky. Poole Fire Protection provided fire protection engineering and life safety. The $221,000,000 facility consists of six interconnected buildings that house 4,294 military, civilian, and contract employees. The 890,734 sq ft facility includes an integral 50,000 sq ft data center to support the facilities mission. Other facility types included conference and training rooms, storage areas, and an existing dining facility. During the 29 months of construction Poole Fire Protection provided design, construction management, and testing services.
---
Poole Fire Protection was responsible for the team who served as the Qualified Fire Protection Engineer for the $1 billion, 1.1 million sq. ft. replacement of the William Beaumont Federal Medical Center at Fort Bliss, Texas. The S1 Phase consisted of attending a fact-finding session/kick-off meeting and the development of the fire protection and life safety narrative including a code analysis of the facility with a side by side comparison of DOD and VA requirements. Developed Code Plans and determined the sprinkler system, fire alarm/mass notification system requirements along with the design analysis sections for these systems. In Phase S2-S7 full sprinkler and fire alarm/mass notification along with a complete code analysis were performed. An additional Risk Analysis and FDS Modeling were performed. Designs were completed in accordance with CEHNC 1110-1-1 and UFC 4-510-01, as well as UFC Antiterrorism Force Protection Standards. Approximate professional services fees were $507,000.
---