Owen Forensic Services, LLC
maintains a state of the art facility for the purposes of
Digital Audio Enhancement, Digital Video Enhancement, Digital Audio and Video Authenticity Analysis, Voice Identification, and Media / Data Recovery
.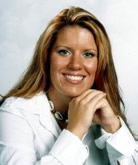 President of Owen Forensic Services,
Jennifer E. Owen
, has worked in the forensic audio and video field since 1995. She began her forensic career by working under the tutelage of her father,
Thomas J. Owen
, renowned international Forensic Analyst. In 2001, she obtained her Master's degree in Criminal Justice. In 2011, she started her own company, Owen Forensic Services, LLC. Ms. Owen has completed numerous Forensic Audio, Video and Voice Identification trainings and is currently a member of The American College of Forensic Examiners and on the board of The American Board of Recorded Evidence.
Through out her training and career, Ms. Owen has lectured and co-presented at seminars throughout the United States to entities such as the American College of Forensic Examiners, the Audio Engineering Society, and the Henry Lee Institute of Criminal Justice. She has also published numerous articles on topics within her field of expertise including the Admissibility of Recorded Evidence and the Spectographic Method of Voice Identification.
Clients Served
: Law Enforcement Agencies, State Police, the Federal Government, Prosecuting Attorneys, Defense Attorneys, Banks, Convenience Store Chains, Legal Aid Society, Public Defenders, Corporations and the business community in general.
Services Include
:
Audio / Video Analysis
Audio / Video Tape Enhancement
Audio / Video Authenticity Analysis
Voice Identification

Voice Elimination
Training
Certification
Testimony
View Jennifer Owen's Expert Witness Profile
.
The forensic science of voice identification has come a long way from when it was first introduced in the American courts back in the mid 1960's.
---
Audio tapes, Video Tapes, Voice Identification, Enhancement and Authenticity Issues related to the admissibility of recorded media must pass certain legal criteria before it can be presented as evidence in a court of law.
---