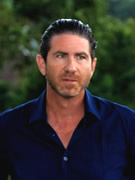 Dr. Glenn D. Cohen, MD
is certified by the American Board of Orthopaedic Surgeons. He is subspecialty trained and possesses a Certificate of Added Qualifications in
Surgery of the Hand
. Dr. Cohen is well versed in both non-operative and surgical care of all disorders. He treats all types of Upper Extremity Conditions including arthritis, complex trauma, fractures, nerve compression, hand and wrist deformities, infections and tumors, occupational injuries, sports injuries, fingertip injuries as well as revision of previous hand surgery. The majority of Dr. Cohen's patients are managed with a course of splinting, therapy, injections and medications.
The hand is one of the most intricate and flexible structures in the human body, unsurpassed in sensitivity, mobility and strength. Because of its usefulness and complexity, the hand is particularly susceptible to injury and disease. Care of the hand requires specialized attention – the type of attention that Dr. Cohen provides.
Dr. Cohen has delivered numerous presentations on topics within his area of expertise. He has been honored with awards of excellence including Best Clinical Paper from the Musculoskeletal Infection Society Annual Meeting, Snowmass, Colorado and the Edwin R. Guise Jr., Memorial Junior Resident Paper Award from the University of Southern California Graduate Orthopaedic Society. Dr. Cohen is currently an Adjunct Professor of Clinical Medicine at the Keck School of Medicine at the University of Southern California.
Dr. Cohen has successfully treated a wide range of hand disorders, including but not limited to:
Carpal Tunnel Syndrome
Trigger Finger / Thumb
DeQuervain's Tendonitis
Dupuytren's Disease
Arthritis of the Thumb

Tennis Elbow
Cubital Tunnel Syndrome
Ganglion Cyst
Fractures
Hand Injuries - gunshot wounds, amputations
Credentials
:
Certificate of Added Qualification in Surgery of the Hand (CAQ)
Diplomate American Board of Orthopaedic Surgeons
Fellow American Academy of Orthopaedic Surgeons
Qualified Medical Evaluator (QME)
Society Memberships
:
American Society for Surgery of the Hand (Member)
American Association for Hand Surgery (Member)
American Academy of Orthopaedic Surgeons (Fellow)
California Orthopaedic Association
California Medical Association
California Society of Industrial Medicine & Surgery
Ventura County Medical Association
View Dr. Cohen's Expert Witness Profile
.