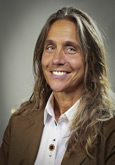 Judy L. Schmidt, MD, FACP
is triple board certified in
Internal Medicine, Hematology, and Medical Oncology
. She received her Hematology / Medical Oncology training at the Mayo Clinic from 1985 to 1988. As a consultant, she provides Second Opinions for clients diagnosed with cancer and/or complex medical issues with 24/7 ongoing availability.
Dr. Schmidt has been a very active member of ASCO (American Society of Clinical Oncology) including numerous positions associated with Medicare and Quality Cancer Care. In 1999, she was invited by ASCO to testify in Washington, DC for a senate subcommittee on Quality Cancer Care, hosted by Senators Diane Feinstein and Connie Mack.
Dr. Schmidt's Hematology / Oncology Montana clinic also helped ASCO develop the parameters by which Quality Cancer Care is now measured. She was a Beta member of the ASCO Quality Oncology Practice Initiative (QOPI) participating in the development of the Quality Cancer Care QOPI standard measures of oncology practice quality. More than 700 Medical Oncology practices in the United States now measure their Oncology practice Quality via QOPI standards.
Dr. Schmidt and her head nurse, Joni Landes RN OCN, received the Professionals of the Year award for quality patient care in 1999 from
Coping Magazine
. She also received the Mayo Clinic's award for Quality Cancer Care in 2004.
Summary of Services Offered
:
Help Family's Understand Cancer Diagnosis, Staging, Treatment Options, Follow Up, Prognosis
Determine if Second Opinion on Cancer Pathology Needed
Researching / Choose Best Medical Team
Provide / Discuss Current Treatment Guidelines and Options
Accompany Patients to Doctor Appointments / Visit in Hospital
Review ALL Treatment and Non-treatment Options
Delineate Risks and Benefits of Treatment Choices
Review Medications, Vitamins, Supplements for Potential Drug / Food Interactions
Research Potential Complementary / Alternative Strategies
View Dr. Schmidt's Expert Witness Profile
.
The cause of platelet agglutination in thrombotic thrombocytopenic purpura has been an enigma. Current evidence indicates that the interaction of platelets with a platelet-aggregating factor or unusually large multimers of factor VIII:von Willebrand factor, or both, may cause the abnormal platelet agglutination. Recent success in the treatment of thrombotic thrombocytopenic purpura with intravenous infusion of immunoglobulin suggests that the abnormal platelet agglutination in thrombotic thrombocytopenic purpura may reflect a deficiency of immunoglobulins that normally inhibit platelet-aggregating factors or large multimers of factor VIII:von Willebrand factor.
---
Thromboembolism (TE) is a well-known complication in neurosurgical patients and in patients with brain tumors. Estimates of postoperative TE range from 25 to 33% in general surgical patients and from 45 to 70% in patients who have undergone total hip replacement.1 The incidence of deep venous thrombosis (DVT) and pulmonary embolism in neurosurgical patients is similar to that in high-risk surgical patients. The incidence of DVT ranges from 9 to 50% and of fatal pulmonary embolism from 1.5 to 3%.2 The incidence of TE in patients with glioma varies from 36.7% in patients who receive no antithrombotic prophylaxis to 10% in those who receive intermittent pneumatic compression to the calves.3 The current study was undertaken to explore, in patients with high-grade glioma, the associations between TE and factors potentially related to an increased or decreased risk of occurrence of TE.
---