Certified Hotel Administrator
9400 East Iliff Ave., St. 332
Denver CO 80231
USA
phone: 303-696-1684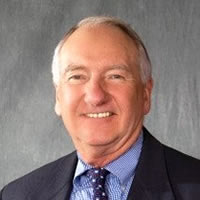 Paul H. Laesecke, CHA, CHE, is a Certified Hotel Administrator and Hospitality Educator. He has extensive experience in the Hotel and Food Service Industries, both at the unit and corporate levels. Mr. Laesecke served a Senior Lecturer for the University of Denver, School of Hotel, Restaurant and Tourism Management, at Daniels College of Business, where he taught the capstone course in the Daniels MBA program and business in the Human Resources Tourism Management (HRTM) undergraduate program (1993-2014).

Background - For 8 years, Mr. Laesecke was President of T.G.I.F. TEXAS, Inc. He grew the company to the 300th largest in Texas with 600+ employees. He took the company public and actively traded on NASDAQ. Mr. Laesecke also served as a senior executive in human resources for two major hotel companies, Wyndham Hotels and Resorts and Holiday Inns, Inc. where he was responsible for management development, training, and recruiting. He has managed hotels and restaurants throughout the United States and the Caribbean.

Litigation Support - Mr. Laesecke offers expert witness services to counsel representing both Plaintiff and Defense. His cases involve issues of Hotel and Restaurant Administration, Management, and Human Resources.