Goehlert & Associates
has been providing
Medical-legal and Insurance Review Services
to individual lawyers, firms, Independent Review Organizations (IROs), Health Care Insurance Corporations and Peer Review Entities for over 20 years. He has particular experience and interest in
Emergency and Urgent Care Medicine
as well as
International and Travel Assistance Peer
case reviews.
Services Offered
: Custom solutions to the most difficult and most urgent medical legal, quality assurance and utilization review questions requiring trusted, unbiased medical, and biotechnical expertise.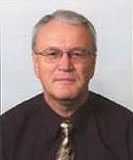 Uwe Gustav Goehlert, MD, CM, MPH, MBA, FAAFP, FAEP, FACFEI, CHCQM, FAIHQ
founded Goehlert & Associates based on the need for a rapid and experienced response to immediate questions of medical necessity and quality of care issues in the health care insurance industry and in the medical legal arena.
Dr. Goehlert is Board Certified in Family Practice, Emergency Medicine, Forensic Medicine, Quality Assurance and Utilization Review, Managed Care Medicine, and eligible in Preventive Medicine and Public Health. He is also a member and eligible for Board Certification by the American Academy of Urgent Care Medicine due to his broad and extensive expertise in
Ambulatory Emergency and Urgent Care Medicine
.
Dr. Goehlert has been practicing medicine for more than 30 years. Having served as a Health Care Consultant and Medical Advisor for various local, national, and international entities, Dr. Goehlert has extensive "hands on" clinical and administrative experience in multiple primary care settings. He has particular interest and expertise in
medico-legal, managed care, quality assurance and utilization management
issues. Other close and active interests are Medical Ethics and appropriate, cost effective and cost efficient resource utilization. There is a focus on reduction of waste, redundancy and fraudulence in the healthcare marketplace. Dr. Goehlert's special interests include Process Improvement and Implementation with quality performance, utilization management and education of all level of providers in the emergency healthcare system.
Uwe Gustav Goehlert studied at McGill University, Montreal, Canada (BSc, MSc, 1978, 1982). McGill Medical School (MD,CM 1984). The Johns Hopkins University School of Hygiene and Public Health (MPH 1989, Preventive Medicine, 1990) and Loyola College in Baltimore (MBA, 1992).
View Dr. Goehlert's Expert Witness Profile
.