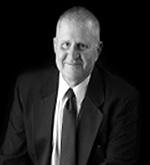 Lawrence J. Guzzardi, MBA, MD
, specializes in
Emergency Medicine and Medical Toxicology
. He is Certified by the American Board of Medical Toxicology and the American Board of Emergency Medicine.
Guzzardi is a physician who limits his practice to consultations in toxicology and related matters. He is well-known in the medical-legal community for his work in toxicology, particularly in the area of
Drugs of Abuse and Alcohol
.
Previously Held Positions
- Director of a Substance Abuse Service, Dr. Guzzardi examined thousands of patients as an Emergency Physician and Toxicologist. He was also Chairman of the Toxicology Committee at the American College of Emergency Physicians and Chairman of the American Medical Association's Committee on Accreditation of Correctional Health Facilities.
Author and Lecturer
- Dr. Guzzardi has authored numerous publications and held editorial positions in medical journals including
Annals of Emergency Medicine
and
Topics in Emergency Medicine
. He delivers regional, state, and national lectures on topics within his expertise, such as Driving Under the Influence, Tricyclic Antidepressant Overdose, General Poison Management, and "Street Drug" Abuse.
Academic Positions
:
Clinical Assistant Professor of Medicine, M.S. Hershey Medical Center of the Pennsylvania State University (1981-present)
Clinical Associate in Medicine, University of Pennsylvania School of Medicine (1981-1993)
Assistant Professor, Department of Family Practice, Division of Emergency Medicine, University of Kentucky Medical Center (1978-1980)
View Dr. Guzzardi's Expert Witness Profile
.