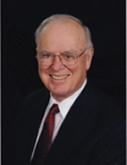 Jim Wilkinson & Associates, Inc.
investigates, analyzes, and provides solutions for the
Oil and Gas Industry
. Their highly respected engineers, scientists, and mariners have experience in all aspects of the oil & gas, marine, and other industries.
Principal,
W. James (Jim) Wilkinson, PE
, has over 40 years of experience in project management, contract performance and safe drilling practices. He has specific experience in staff and field employee development, training, health and safety management and emergency planning.
Mr. Wilkinson's corporate career spanned from the rig floor to responsibility for profit and loss of a major international drilling contractor reporting to the CEO of a holding company. He worked in over forty countries on all continents with active oil exploration.
Areas of Specialization
:
Accident Investigations
Contract Claims
Damage Calculations
Intellectual Property Disputes
Product Liability
Mr. Wilkinson is a Recognized Expert in:
Mobile offshore drilling unit (MODU) rig design, construction, planned maintenance, support services, and operation
Land drilling, support services, and operations
Bottom supported rigs
Deep water station keeping by dynamic positioning and spread mooring
Deep water drilling operations
Well designs
Safe drilling practices in open hole and cased hole
Design, testing and maintenance of sub-sea and surface well control systems
Well control training; regulatory compliance
Operational audits
Contract negotiation and administration
Corporate management
View Jim Wilkinson's Expert Witness Profile
.