Tribis Engineering, Inc.
is an automated test systems manufacturer and testing laboratory, specializing in
Wide Spectrum Tribological Testing
. Their products and services include:
Materials Testing
:
Test Design Evaluation and Recommendations
Testing Equipment Requirements and Design
Results Interpretation
Systems Design
:
Tribology
Machine Design
Bearing Design
Hydraulic and Pneumatic Design

Bearing Configuration / Selection and Design
Materials Specification
Validation Testing
Processes
:
Production Machine Reliability
Production Process Reliability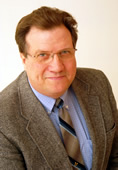 Robert Adams, PhD, PE
, President of Tribis, is an innovative
Tribological Science and Mechanical Engineering
professional with extensive experience in plane bearing technology and the design of automated test systems.
Dr. Adams is noted for the creation of Tribis' TS-01D which incorporates a state of the art, ultra-sensitive in-situ measurement system coupled with proprietary machine automation and control logic. He has utilized the TS-01D to perform tests for some significant plane bearing material suppliers. These customers have been extremely satisfied with the test results delivered in very short timeframes.
Dr. Adams has taught courses, delivered lectures, and written several articles on plane bearing materials. Presently, an Adjunct Professor of Engineering at Oakland University in Rochester, MI, where he teaches both a graduate and undergraduate course: "Introduction to Lubrication, Friction, and Wear: Tribology." Dr. Adams is the holder of several United States patents.
Professional and R&D Achievements
:
Professional Engineer, State of Michigan, License No. 3763
Professional Engineer, State of Florida, License No. 77351
NCEES Record No. 56277
Developed research equipment and methods aimed at replacing the industry standard PV limit model with a Heat Generation and Design Map wear rate model to more comprehensively characterize tribological material properties. Resulted in the "Wide Spectrum" testing technology.
Designed and developed unique testing equipment and machine control methods capable of determining dry sliding wear rates by up to 200 times faster than conventional test equipment, making "Wide Spectrum" testing economically feasible.
Tested and evaluated novel and nano-composite bearing materials to define wide spectrum performance characteristics.
Secured several "early adopter" contracts to conduct "Wide Spectrum" testing for several customers, globally, and including Fortune 100 members.
Awarded SBIR contract from US Navy to develop new "Slipper Bearings" for aircraft carrier arresting systems.
View Robert Adams' Expert Witness Profile
.