Gilbertson Investigations
is Washington State's premier
Private Investigations Agency
. While specializing in
Criminal Defense and Police Misconduct
cases, Gilbertson Investigations is also highly regarded for discreetly resolving a wide variety of variety of
civil, professional, and personal
concerns as well.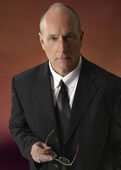 Professor Gregory G. Gilbertson
, owner and agency principal Gilbertson Investigations, has a unique set of life experiences, skills, and abilities which set him apart from other private investigators. With a Master's degree in Justice Administration from Columbus State University and 12 years of experience as a licensed private investigator, Greg has acquired his skills over 25 years of "boots on the ground" experience in the following positions:
Expert Witness
College & University Professor
Guardian ad Litem
SWAT Team Officer
Licensed Private Investigator
Senior Police Officer

School Resource Officer
School District Security Officer
Stakeout Squad Detective
Superior Court Investigator
International Police Trainer (Baghdad & Basrah, Iraq)
NATO Liaison & Senior Police Mentor (Kabul, Afghanistan)
International Training Experience
- As a recognized US Department of Defense and US Department of Justice
Subject Matter Expert in Law Enforcement and Policing
, Professor Gilbertson has twice deployed to active war zones in Afghanistan and Iraq as an International Police Trainer. He served for 13 months in Kabul as Senior Mentor and NATO Liaison to the Commander of the Afghan National Police Academy. In this role, he revised academy curriculum and personally assisted the Afghan academy commander in all aspects of academy operations regarding 2000 police cadets and 500 faculty and staff. In addition, Professor Gilbertson was directly responsible for securing NATO funding for academy renovation projects totaling 50 million dollars.
Professor Gilbertson also served for one year in Baghdad and Basrah, Iraq, as an International Police Trainer. In Baghdad, he led a team of specialists in writing police curriculum for the Baghdad Police College. He then served as Deputy Director of the United Kingdom's Basrah Training College. In Basrah, Professor Gilbertson supervised the daily training of 500 Iraqi police cadets by 24 International police trainers.
Speaking Engagements
- Professor Gregory Gilbertson has presented lectures and seminars on topics related to Constitutional Rights and Responsibilities, Police Misconduct, Police Standards and Practices, Criminal Procedures, Self-Defense, Excessive Use of Force, Probable Cause and False Arrest, Private Investigations and Best Defenses in Civil and Criminal actions. Other topics are available upon request.
Teaching Experience
:
Associate Professor of Criminal Justice (tenured), Centralia College, Centralia, WA (1999 - present)
Adjunct Professor of Criminal Justice & Social Science, Brandman University, Lacey, WA (2010 - present) 2013 Brandman University Distinguished Faculty Award recipient
Adjunct Professor of Criminal Justice, South Puget Sound Community College (2013 - present)
Senior Lecturer of Criminal Justice, Saint Martin's University, Lacey, WA (1997 - 2008)
Afghan National Police Academy, Kabul, Afghanistan (2008 - 2009)
Baghdad Police College, Baghdad, Iraq (2005 - 2006)
View Gregory Gilbertson's Expert Witness Profile
.