Experteer Services, LLC
, provides its clients with a unique and specialized range of
Private Investigation, Training and Security Management Consulting
services. The firm has expertise in implementing innovative security risk, regulatory compliance, investigative case and crisis response management programs for Fortune 500 companies, religious organizations, educational establishments, healthcare systems, cultural institutions, energy utilities, supply chain systems, regional business entities and quasi-government organizations.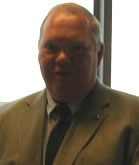 Principal,
Gregory D. Lilyhorn, BSCrJ, CFC, CCI, SSI, CAS, CHS-III
, has an extensive and distinguished history of service and participation in
Law Enforcement, Corporate Security, Emergency Management
, education and consulting both locally in Texas and nationally with over 40 years of experience with significant expertise and practical experience in a number of critical business and government sectors.
Consulting Services
:
Risk and Impact Assessments
Security Program Development
Security Strategy and Planning
Training Planning and Facilitation
Governance, Audit, and Sustainability
Managed Security Guard Services

Business & Political Intelligence
Private Investigation & Forensic Analysis
Disaster Recovery, Crisis Response
Threat Prevention & Personal Safety Program
Company Workplace Compliance Training
Expert Witness Services
Background
- Prior to forming Experteer Services LLC, Mr. Lilyhorn spent over forty years in law enforcement and corporate security with wartime experience in the USAF Security Police (Veteran), ten years in County Sheriff's Offices in Webster County Nebraska and Reno County Kansas, serving as a Chief Deputy in Nebraska and Criminal Investigator in Kansas. He then served with U.S. Federal Protective Service under GSA (and later) under the Department of Homeland Security retiring after serving over twenty years as a senior managing specialist with extensive training and experience in law enforcement and security. He then spent over five years as a senior Corporate Security Specialist in the corporate law division for Tenet Healthcare Corporation one of the largest for-profit healthcare providers in the nation.
Honors and Awards
- Gregory Lilyhorn is the recipient of the prestigious National Law Enforcement Officer Accreditation from the National Commission on Professional Law Enforcement Standards, Washington D.C. and has been honored with the J. Edgar Hoover Memorial Award for Distinguished Public Service, Law Enforcement Award for Distinguished Achievements in Public Service, the National Law Enforcement Patriotism Award and the Distinguished Law Enforcement Service Award, and has received numerous other governmental, professional and patriotic awards and honors.
Speaker - Lecturer
- Mr. Lilyhorn is an accomplished "Toastmaster" guest lecturer, and is a seasoned speaker on topics pertaining to private security, public safety, and emergency management.
View Gregory Lilyhorn's Expert Witness Profile
.