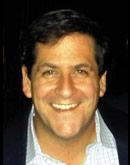 Matthew T. Winer, JD
, is the Founder & Director of Jet Management Assoicates, LLC (JMA), a Miami-based
Aircraft Acquisitions and Consulting
firm. He and his team at JMA provide services that touch on all areas of corporate aircraft operations, transactions, and their material elements.
Litigation Support
- Mr. Winer provides litigation support for owners in disputes with their aircraft management provider, disputes with aircraft manufacturers, insurance companies, and disputes with outside service providers (ie: maintenance facilities). His clients benefit from his extensive experience, interfacing with aviation and transactional attorneys. Mr. Winer works to provide the court with insurmountable evidence in support of each case. He delivers services around the clock and around the world.
JMA's cases have included issues with sales, leases, management agreements, insurance matters, and maintenance contracts. In all cases, JMA compiles and analyzes data and provides clients and their counsel with reports, highlighting information on disputed areas of litigation (ie: flight time, payroll, charter revenue and maintenance discrepancies, and aircraft transaction standards.
When corporate aviation legal proceedings end up in court, JMA helps clients by serving as an Expert Witness on issues relating to:
Part 91 and 135 Industry Overview, Trends, Revenue Disputes
Maintenance Costing Discrepancies
Aircraft Transaction Contretemps
Insurance Claims and Disputes
Breach of Fiduciary Duty
Escrow Matters
Aircraft Theft and Fraud
Recent Litigation News
:
Ruling in favor of JMA client in high profile G550 escrow dispute
JMA provided litigation support in aircraft theft, fraud, breach of contract, and breach of fiduciary duty dispute
JMA engaged to analyze purchase, and financial operations of new Embraer aircraft
JMA provided pre-litigation support in aircraft escrow and pre-buy dispute
View Matthew Winer's Consulting Profile
.