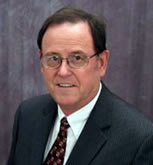 Victor Lee Gallivan, PE
has 45 years of expertise in the field of
Asphalt and Pavement Engineering
. He founded Gallivan Consulting, Inc. in 2015 after 42 years with the Federal Highway Administration (FHWA) where he was involved in multiple aspects of highway construction activities mainly related to
Asphalt Materials Design and Construction
.
Background Experience
- Mr. Gallivan has been instrumental in the national advancement of new technology for the Federal Highway Administration on Intelligent Compaction (IC) for Soils, Aggregate and HMA materials from 2007, and SuperPave from 2000. He is also updating the American Association of State Highway and Transportation Officials (AASHTO) standards for recycling programs, specifications and protocols for recycled materials.
As the lead technical manager for FHWA, Mr. Gallivan's efforts included multiple national and international programs related to Intelligent Compaction and the development of performance specifications using the technology. He has made over 50 presentations throughout the US and Internationally on Intelligent Compaction, Quality Assurance Programs, Recycling of Materials, Reclaimed Asphalt Pavements (RAP), Reclaimed Asphalt Shingles, and Reclaimed Rubber, various Slag products, as well as HMA and WMA materials. He has also authored or co-authored over 40 reports that include 30+ Peer Reviewed Research papers for various boards and associations.
Litigation Support
- Mr. Gallivan is a Subject Matter Experts in the field of Asphalt and Pavement. He provides forensic activities for states and local governments. His specific areas of expertise include:
Foundry Sands
Shingles
Hot Mix Asphalt (HMA) Pavement and Materials Technologies
Quality Assurance Programs
Recycled Materials Programs including Reclaimed Asphalt Pavements
Rubber and various Reclaimed Slag Products
In-Place Pavement Recycling Technologies including CIR, CCPR, FDR, and HIR Programs
View Victor Lee Gallivan's Consulting Profile
.