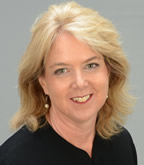 Laura Lemco
has more than 25 years of experience working for both Motorcycle Retail and Original Equipment Manufacturer (OE) Sectors, while growing up in her parents' motorcycle and automotive dealerships. She currently specializes in
Automotive and Motorcycle Dealership Appraisals
both nationally and internationally.
After serving as the Vice-President of Business Development and Marketing at Lemco Management Group, Ms. Lemco eventually took over the consulting business, starting Motorcycle Industry Consulting Services, Inc. Recently, she established Dealership Valuation Services, LLC, to offer appraisal services to automotive and powersports dealerships.
Ms. Lemco is a member of the American Society of Appraisers and the National Association of Certified Valuators and Analysts, which provide standards, education, resources, accreditation and self-regulation of appraisal practices. She has completed the Principles of Value courses for Business Valuation offered through the American Society of Appraisers, and regularly attends national and international valuation conferences to stay up-to-date with the latest methods and resources available.
Litigation Support
- Laura Lemco provides expert witness reports and testimonies on
Auto, Motorcycle, RV, and Boat Valuations and Dealership Operations
. She has been deposed by litigation attorneys and the IRS and has been interviewed by the FBI. Ms. Lemco is able to think clearly under pressure.
Having experienced her own business litigation case, Laura understands the legal process and the importance of documentation, discovery and responses, and appreciates the amount of work involved in any legal case. She is able to meet deadlines, cope with stress, and communicate clearly with a diverse audience.
View Laura Lemco's Consulting Profile
.