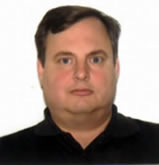 Allan Billehus, Ed.S., M.S., CRC, LPC
, is an experienced
Forensic Vocational Rehabilitation Counselor
. He has been a Certified Rehabilitation Counselor (CRC) since 1996 and a Licensed Professional Counselor in the state of Georgia since 1999.
Mr. Billehus has worked with and performed a variety of psychological and vocational assessments on over 3,000 individuals. He has performed over 250 vocational evaluations, most of which were commissioned by the Georgia Department of Vocational Rehabilitation. He has completed over 400 comprehensive psychological evaluations on individuals applying for or already enrolled in the Developmental Disability Medicaid Waiver programs. Mr. Billehus has testified in over 1,000 Social Security Administrations ODAR Federal court in Georgia, Florida, Tennessee, South Carolina, and Arizona.
Litigation Support
- Mr. Billehus provides litigation support services to counsel representing both Plaintiff and Defendant. He performs forensic evaluations of severely disabled persons for Personal Injury, Medical Malpractice, Products Liability, Age and Sex Discrimination, Wrongful Termination, Long Term Disability, Divorce, and Workers Compensation. He has vast experience working with paraplegics (SCI), quadriplegics, brain damaged babies, traumatic brain injuries (TBI), blindness, burn victims, and amputees.
Mr. Billehus is also familiar with the use of DOT, COJ, OOH, HAJ as well as Transferable Skills Analysis (pre and post injury), Earning Capacity Evaluation, and Labor Market Surveys. Vocational Evaluations performed include IQ, Achievement, Personality, motor skills / dexterity, work samples, and interests. He has also performed professional contracts in workers' compensation, long-term disability, SSDI, SSI, Developmental Disability sheltered workshops and centers, private/public schools, hospitals, private companies, and state vocational services.
Areas of Expertise
:
Vocational Evaluations
WOIA-IDEA Transition Planning
Disability Evaluation
Loss of Earnings Capacity
TDIU Evaluation
Veterans Disability
Loss of Employment
Forensic Mental Health Evaluation

LTD Evaluation
PTSD
Psychological Disability Evaluation
Vocational Assessments
Job Placement Services
Medical Case Management
Vocational Case Management
View Allan Billehus' Consulting Profile
.
There are more people separated from the workforce now than there has ever been in the United States. Many of these individuals are not in the workforce by choice, although they will give you a list of issues and reasons why they are not working. As the need for information supporting requests for Alimony and Child Support increases, so does the need for assessment of earning capacity and vocational potential. Determining a spouse's earning ability can pose a difficult and complex dilemma. A spouse may be out of work by mutual agreement, e.g., health reasons or raising children, or may be unemployed involuntarily, e.g., job change or downsizing. A spouse may be purposely out of work or underemployed, or hiding income and this is when imputed income is needed. When issues arise regarding support of the spouse or children, determining the earning capacity for which either spouse should be responsible becomes a critical issue.
---
Vocational Rehabilitation Counselors specialize in the study of medical and psychological aspects of disability, assessing an individual's disability to delineate functional limitations and possible vocational alternatives. This unique and specialized knowledge places vocational rehabilitation counselors in a critical forensic role as an expert witness for the tire of fact. The vocational expert (VE) assessment and testimony measures the scope and severity of a disability in functional and vocational limitations. This is vital in accidents that occurred and may be subject to legal claims for monetary damages.
---
Veterans Disability can be very frustrating and a long process. Medical & Psychological issues are challenging for claims people, attorneys and judges alike to assess in vocational & functional terms. If there is conflicting information, what are the implications, how will it be addressed? It is the purview of the Vocational Expert to address vocational limitations and abilities based on medical and psychological limitations.
---