EnviroForensics®
is the leading Environmental Engineering company in the country addressing environmental liabilities and finding funding by locating and bringing to your defense old insurance policies. EnviroForensics
®
has pioneered and perfected the utilization of Comprehensive General Liability insurance policies as a resource to pay for the high costs associated with Soil and Groundwater Investigations, Remediations, and Legal Defense.
Litigation Support
–EnviroForensics
®
' tenured team of experts, ranging from defense attorneys to plaintiff attorneys, have served the legal community on over 100 matters. They investigate and provide defensible data to lawyers who must meet the demands and requirements of litigation and settlement, insurance claims coverage, and governmental regulations.
EnviroForensics
®
provides environmental assessment and due diligence services for commercial and residential developers, property management companies, real estate investment trusts, brownfield developers, financial institutions, law firms, and governmental agencies.
EnviroForensics
®
has provided testifying and non-testifying expertise on the following issues:
Geology
Geochemistry
Soil and Groundwater Investigations
Environmental Risk Assessments

Environmental Engineering
Vapor Intrusion
Environmental Impact Studies
Clean Water Act Violations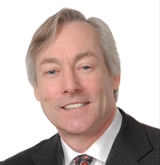 Stephen R. Henshaw, PG, President, CEO
, serves as client manager and technical manager on numerous high profile and complex projects involving
soil and groundwater quality impacts, permitting, and hazardous waste handling and management practices
. He provides technical direction and supervises a staff of geologists, engineers, hydrogeologists, and scientists on projects associated with site characterization, remedial design, remedial implementation, waste-to-energy, system operation, facility management, document management, and litigation support.
Mr. Henshaw has over 30 years of experience, specializing in asset management, legal and forensic support, regulatory compliance, soil and groundwater investigations, waste-to-energy, planning and permitting, and the design and operation of remediation systems, human health and ecological risk assessments, and insurance coverage of long tail liabilities. He has experience in a variety of geological settings including alluvial deposits, fractured bedrock, glacial outwash, wetlands, and landslides.
Mr. Henshaw's expertise includes a strong knowledge of industrial operations, past and current industry practices and procedures, fate and transport of chemicals in soil, soil gas and groundwater, and regulatory compliance and permitting. He has worked as a testifying expert on behalf of innocent landowners and facility operators at several sites impacted by past industrial activities and continues to provide technical and litigation support on RCRA and CERCLA cost recovery matters.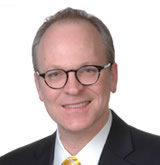 Jeff Carnahan, LPG, VP, CTO
, is a Licensed Professional Geologist (LPG) with over 18 years of environmental consulting and remediation experience. Mr. Carnahan's expertise has focused on the investigation and interpretation of subsurface releases of hazardous substances for the purpose of evaluating and controlling the risk and cost implications to his clients.
While managing sites ranging in size from retail gas stations and dry cleaners to large manufacturing facilities, Mr. Carnahan has amassed extensive experience working with releases of chlorinated solvents within voluntary and enforcement cleanup programs for various State agencies and the U.S. EPA.
Throughout his career, Mr. Carnahan has provided technical support to the legal community regarding the cause, origin, transport, and potential cost of environmental releases. Additionally, Mr. Carnahan has over 14 years of experience in the investigation and mitigation of vapor intrusion issues and leads the EnviroForensics
®
' team of full-time VI experts. His distinctive expertise, experience, and forensic talents make Mr. Carnahan a valued strategic partner for his clients on environmental contamination and liability issues.
View EnviroForensics'® Consulting Profile
.
Most people that purchase, handle and manage cleaning solvents, are familiar with the terms "Cradle to Grave Responsibility" and "Long-Tail Liabilities". Cradle to Grave responsibility has been used to describe the fact that any person that generates a waste material that is classified, as a hazardous substance is responsible for that waste from the time it is generated until pretty much the end of time. The Cradle to Grave system is a provision with legislation known as the Resource, Conservation and Recovery Act (RCRA) which passed in 1976 and focuses to a large degree on the management of hazardous waste. There is no time limit or expiration date that will release a generator from this long-term management responsibility. This is why the management of hazardous substances is termed Long-Tail Liability.
---
Long Term Stewardship, or LTS, is the most recent hot topic in the business of environmental claims, and understanding it is extremely important for constraining long-tail cleanup costs. In site cleanup and closure strategies that focus on risk-based concepts, the elimination of human health pathways is the determining factor for closure. Often, closure plans include intentions to manage exposure through a series of institutional controls designed to limit future land use, although no provisions are in place to ensure that they are maintained following regulatory closure. Recent developments in environmental policy at the State and Federal regulatory levels are promoting the creation of guidelines requiring the need for specific LTS plans describing the monitoring and assessment activities to be performed.
---
What I want to tell you about today is the obligations that your insurance carriers have when they defend a claim under reservation of rights (ROR). I want to tell you this because there is a lot of misinformation that people have on this issue and policyholders have rights that they need to know. When people don't know their rights, decisions can be made that could adversely affect their businesses, their financial future, even their reputation.
---
Vapor Intrusion (VI) has become a routinely addressed environmental exposure issue within the past few years. Especially at sites where a spill of Tetrachloroethene (PERC) or Trichloroethylene (TCE) has occurred. Many state environmental agencies have provided guidance on dealing with VI issues, and now the US EPA has recently finalized their guidance for use at federal sites. In prior years, however, assessment of the VI exposure pathway was often excluded from a site's investigation and remediation process. Since VI was not really on the regulator's radar, many sites achieved closure without VI having been evaluated. As VI has become a routine part of environmental investigations, regulatory agencies are now beginning to reassess closed sites to see if VI exposure issues have been inadvertently missed. Very recently, it has been reported that the Indiana Department of Environmental Management (IDEM) has joined other states in reopening closed sites that warrant further assessment for VI risk.
---
The question is often posed, "How much will it cost to clean up contamination at a drycleaner?" Invariably the answer is, it depends. Factors that come into play include, but are not limited to, the concentration of VOCs present in the subsurface, whether or not the groundwater is impacted, the depth to groundwater, how far the contamination has spread, whether the cleanup will be focused on residential or commercial land use, and the type of geology and stratigraphy underlying the site. This article focuses on how clayey soils affect cleanup considerations.
---
The fundamental, hard-fast goals of a subsurface remediation project are to stop any current human or ecological exposure; and to avoid any potential future human or ecological exposure. Here are some of the basic concepts and economic considerations used to determine effective site cleanup strategies to attain regulatory closure at contaminated sites.
---
Selecting an environmental consultant can be a daunting task and for small business owners that do not have day-to-day exposure with soil and groundwater contamination it's very difficult to know the difference between consultants. This article is meant to shed light on the differences between environmental consultants and to present the different methods for selecting an environmental consultant. It's my goal to show people that selecting the right consultant for your situation is a very important decision and should not be taken lightly. If a business person doesn't know that there are differences between environmental consultants, countless hours and dollars may be wasted, projects could drag on and site closure could be a distant glimmer.
---
Vapor Intrusion, or VI, occurs when contamination beneath the ground emits toxic vapors that can travel through the soil and enter the interior spaces of houses and buildings. The types of contamination most commonly associated with VI concerns are industrial solvents like chlorinated volatile organic compounds (CVOCs), and petroleum products like gasoline. The Environmental Protection Agency just released final guidance on vapor intrusion issues, which regulates how inhalation exposures from VI are assessed and controlled.
---