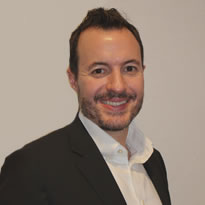 Eric Kimberling, MBA
, is the most recognized and respected independent
Enterprise Resource Planning
systems expert in the world, giving 100% unbiased advice to clients for more than 20 years.
Experience
- Mr. Kimberling's extensive experience includes ERP software selection, organizational change management, implementation project management, and value analysis. In addition to his extensive ERP experience, Mr. Kimberling has also helped clients with merger and acquisition business integration, via strategic planning, business process reengineering, and Six Sigma. He further demonstrates his innovative and unparalleled industry experience as the lead facilitator of Panorama's quarterly ERP Boot Camp workshops and weekly webinar series.
Mr. Kimberling has dedicated himself to giving keynote speeches at industry conferences and universities worldwide, and has been quoted in hundreds of articles in newspapers, magazines and books, including the Wall Street Journal, CIO Magazine and Fortune.
Litigations Support
- Eric Kimberling has served as the expert witness in the industry's highest-profile legal cases, representing both government and private companies across the globe. Throughout his career, he has been called upon to investigate the feasibility of litigation, provide witness testimony and build background reporting for the industry's highest-profile ERP lawsuits, including Lyons Magnus, Inc. v. Fujitsu America, Inc.; Partner Services, Inc v. Avanade; Kathy Pishghadamian v. Nicor Gas; Flotek Industries, Inc. v. CD Group, Inc.; Midwest Tape LLC v. ESR Associates, Inc,; Waste Management v. SAP; and Whaley Food Service Repairs v. Epicor to name a few. He is actively involved in implementations and project recoveries, giving him unique and up-to-date experience with modern enterprise technologies.
Mr. Kimberling lends his enterprise software expertise to litigation related to
Operational Disruptions, Contract Disputes, and Implementation Delays
caused by Enterprise Software Failure and/or its Vendors and Systems Integrators. He is also the author of the book,
"An Expert's Guide to ERP Success"
. He and his team of ERP experts have been leveraged in many high profile software project failure cases involving Tier I ERP software (e.g., SAP, Oracle and Microsoft Dynamics) and Tier II software (e.g., Infor, Epicor, etc.).
Areas of Expertise
:
Sales Cycle Fraud and Misrepresentation
Contract Compliance
Consultant Errors
Budget Overages

Project Governance
Software customization
Project team staffing
Software schedule delays
View Eric Kimberling's Consulting Profile
.