J.F. Chip Morrow
Nationwide coverage
San Antonio ALL States 78259-1309
USA
phone: 866-365-7212 (Toll Free)
fax: Toll free 866-869-4062

Profile: 43+ yrs experience in financial, mortgage & business institutions including 17+ President, CEO & Director & 6+ director of a mortgage company. 15+ years of leadership/ directorships in national & state trade associations. Over 375 federal & state nationwide cases i for FDIC, FannieMae, financial institutions, mortgage companies, businesses, non-banks, individuals. Services provided: consulting, depositions, reports, affidavits & court testimonies.

Expertise: Financial Institutions, Mortgage Institutions, Business, Real Estate. Loans (mortgage,construction, real estate, business, SBA, international, consumer, etc.); Operations; Fraud; Check ops; EFT; Lender Liability; Policy & Procedures; Fiduciary Duties, D & O conduct, Other. Reports, depositions & court testimony in Federal, Bankruptcy & state courts.


375+ nationwide cases working both for defendants and plaintiffs.
16+ years of in-house, industry, and outside expert witness experience.
75+ depositions taken and 35+ court appearances in both Federal and state courts.
Clients: FannieMae, FDIC, ABN AMRO Mortgage, Viacom, Wells Fargo Bank, State of CA, Bank of America, Amex, Citicorp Mortgage, Washington Mutual, Viacom, Bank One, Long Beach Mortgage, EMC Mortgage, JPMorganChase Bank, PacifiCare, Beal Bank, Avnet, Fidelity Title & First American Title
Approximately 40% of cases are for financial institutions, 40% against financial institution and 20% are other.
Serving clients nationally— 50% plaintiffs and 50% defendants.
Resume, fee information and references provided on request.
Roy H. Owen
167 West 74th Street #1
New York NY 10023
USA
phone: 212-874-0029 or 917-579-1153 (cell)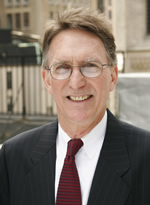 Roy H. Owen
has a professional career spanning over thirty years in
Financial Services, Real Estate, and Real Estate Capital Markets
. He is a former partner in Deloitte & Touche's Valuation and Real Estate Consulting Group, Financial Services Industry, and Reorganization Services Group. Mr. Owen is also a former Managing Director of the commercial mortgage asset management and distressed debt operations of Crown NorthCorp, Inc. arated CMBS special servicer, and Waterstone Asset Management LLC, a rated CMBS special servicer and asset management company working with defaulted commercial mortgage and franchise finance loans.
Mr. Owen is an independent advisor, manager, and consultant to a wide range of institutional clients and agencies. He also provides litigation support services, including litigation consulting and expert witness testimony, and has served as a corporate representative in a federal jury trial.
Primary Areas of Expertise and Specialization
:
Commercial Real Estate Portfolio Management (both equity and debt)
Non-performing Commercial Mortgage Loan Resolution and REO Asset Management
Commercial Mortgage / CMBS Asset Management and Servicing
Residential Mortgage Servicing
Credit and Market Risk Monitoring
Commercial Mortgage Underwriting and Securitization
Acquisition and Disposition of Portfolios of Performing and Non-performing Commercial Mortgage Loans
Foreclosure, Restructuring, and Bankruptcy Services (for both debtors and creditors)
Public / Private Joint Ventures
Financial Institution Restructuring and Recapitalization