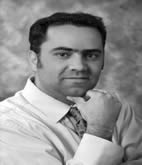 David Sinai
is the President of the
Petroleum & C-Store Management Group®
, a division of Grand Classic Oil with the corporate office located in Century City, CA . His company
Manages and Operates Gas Stations, Convenience Stores, and Car Washes
throughout the United States. Mr. Sinai's clients include banks, private owners, dealers, private investors, oil companies, and attorneys. He actively manages a ground team that works seamlessly with clients to enable a smooth take-over of facilities.
On average, his team manages and operates over 200 locations monthly. The facilities managed exceed over 5,760,000,000 gallons of gasoline / diesel products and over $2,936,000,000 of convenience store products.
Mr. Sinai and his team have provided expert witness testimonial services in all 50 states, in State and Federal Courts, for clients on litigation and/or eviction cases such as:
Lender and Borrower Disputes
Oil Company and Operator Disputes
Oil Company and Related Supply Contract Disputes
Partnership Income and Expenses Disputes
Environmental Matters
Underground UST System Matters
Site Assessments
Valuation and Recovery
Phase I and Phase II Matters
Mr. Sinai was recently a guest speaker on October 17th, 2014 as lead consultant for a group of attorneys on IRWA Right-of-Way education (California Inland Empire Chapter 57) that was coordinated by Law Offices of Best Best & Kreiger, LLP., Law Offices of Murphy & Evertz LLP., Law Offices of Brissman & Nemat, and Pierce Law Firm On the matters related to Metro Mega Projects, Eminent Domain, and Right Of way.
View David Sinai's Consulting Profile
.