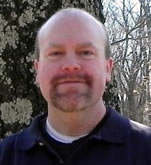 Christian J. Plunkett, BCMA, is an independent Consulting Arborist with 14 years of experience in the fields of Arboriculture and Urban Forestry. Mr. Plunkett is a graduate of The Pennsylvania State University and holds a BS in Urban Forestry. He is a skilled diagnostician with extensive experience in the areas of Tree Preservation, Tree Risk Assessment, and Appraisal of Tree Value.
Mr. Plunkett has distinguished himself within his profession by earning the highly respected ISA Board Certified Master Arborist and New Jersey Certified Tree Expert credentials. He is also ISA Tree Risk Assessment Qualified. Mr. Plunkett is a member of both the International Society of Arboriculture and the American Society of Consulting Arborists.
Litigation Support - Mr. Plunkett provides expert opinion, litigation support services, and forensic investigations to attorneys, insurance adjusters, and property managers needing advice on tree valuation, tree risk assessment, tree health care, and management. He has been accepted as an expert witness in NJ Courts of Law deciding timber trespass, encroachment, and tree damage cases. Mr. Plunkett's services include site investigation, research, report writing, and testimony at deposition or trial.
Areas of Expertise
:
Hazardous Trees / Tree Parts
Tree Risk Assessment
Appraisal of Tree Value
Casualty Appraisal
Abiotic Disorders

Managing Tree Health and Safety
Tree Preservation During Construction
Insect Pests of Trees
Tree Diseases
Fertility Deficiencies
VIDEO: What Is A Consulting Arborist?
Whether the companies planting these trees are planting them incorrectly out of ignorance or in pursuit of maximizing profits; get in, get out, get to the next job, I do not know. In either case, it behooves a homeowner or property manager to do their due diligence and educate themselves on proper tree planting technique so that they will recognize when they are receiving a quality service and when they are throwing their money down the drain.
---
As defined in the tree care industry, a "Hazard Tree" is a tree that poses a level of risk to people or property that exceeds the risk tolerance of the property owner or manger. This means that a tree that may be considered a hazard to one property owner may not be considered to be a hazard by another property owner. Thus, "hazard tree" is a somewhat subjective concept, used when making tree risk management decisions on a particular property, and is not a description of the inherent level of risk actually posed by a particular tree. In the tree care industry the term "hazard tree" is generally reserved to describe a tree that requires immediate removal, or other mitigating actions, to reduce the level of risk posed.
---
There are many terms in use describing different types of tree care professionals and this can cause considerable confusion for a homeowner or property manager who requires a tree care provider. The information below will hopefully provide some clarity on the topic.
---