Florida Office:
Andrew Avalon, PE, PSP
President
8633 Willow Kane Court
Orlando, FL 32835
T: (407) 445-0825
F: (407) 445-0821
Long International
provides expert
claims analysis, dispute resolution, and project management services
to the Process Plant Engineering and Construction industry worldwide.
Our primary focus is on petroleum refining, petrochemical, chemical, oil and gas production, mining/mineral processing, power, cogeneration, and other process plant and industrial projects
. We also have extensive experience in hospital, commercial and industrial building, pipeline, wastewater, highway and transit, heavy civil, microchip manufacturing, and airport projects.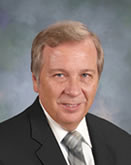 Richard J. Long, PE
, Founder and Chief Executive Officer of Long International has over 40 years of U.S. and international consulting experience involving construction contract disputes analysis and resolution, arbitration/litigation support and expert testimony, project management, engineering / construction management, cost and schedule control, and process engineering. As an internationally recognized expert in the analysis and resolution of complex construction disputes for over 25 years, Mr. Long has served as the lead expert on over 300 projects having claims ranging in size from US$100,000 to over US$1 billion.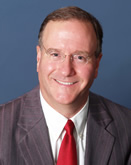 Andrew Avalon, PE, PSP
is President of Long International and has over 28 years of engineering, construction management and claims consulting experience. He is an expert in the preparation and evaluation of construction claims, business interruption claims, schedule delay analysis, arbitration/litigation support and dispute resolution. He has prepared more than thirty CPM schedule analyses, written expert witness reports, and supported attorneys in depositions, cross-examinations, mediations and settlement negotiations. Mr. Avalon has analyzed construction schedules for owners and contractors to determine the causes of construction delays and to equitably allocate responsibility for delay-related costs.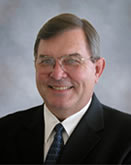 W. Tom Thweatt is a Principal with Long International and has over 40 years of engineering, construction, and management consulting experience. He has extensive experience in major U.S. and international refining, chemical, petrochemical, pipeline, infrastructure and thermal / hydroelectric power generation projects ranging from US$40 million to US$1.8 billion. He has worked extensively in projects that were executed by multi-national joint ventures on both the owner's and the contractor's sides. Mr. Thweatt has served on Joint Venture and Consortium Executive Committees and has participated directly in claims negotiations and settlement agreements in excess of US$100 million.
12/17/2012
· Construction
Most construction contracts, whether they are standard or customized forms, usually contain specific provisions related expressly to the process of giving "notice." The notice generally refers to an obligation on the part of the Contractor to notify the relevant party administering the contract, normally the architect, resident engineer, or owner's representative, of a claim or change event that gives rise to possible additional entitlement for time and/or cost.
---
The equitable allocation of responsibility for project delays is essential to the resolution of many construction disputes. Contractors frequently assert that they have been delayed for reasons beyond their control. Owners often remain unconvinced that the Contractor is legitimately entitled to a time extension or delay, acceleration and loss of productivity damages.
---