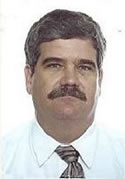 S. Douglas Devoy
has over 30 years experience in
Marine and Offshore Oil and Gas Industry
acting as Senior Vice President / Director of Matthews-Daniel Company, Houston, Texas with worldwide group responsibility for
Marine Surveys
. He supervises staff and performs all types of Marine related Surveys including Wet and Dry Ocean Transport of Rigs, Structures, Modules and Equipment, Trip-in-Tow Surveys, Loss Investigations, Safety and Valuation Surveys or Marine Equipment and Warranty Surveys, and Location Approvals.
Mr. Devoy has Coordinated Salvage Efforts and Negotiated Salvage Contracts on behalf of Underwriters and Owners. He has also supervised all aspects of Ocean Tows / Voyages including all Engineering Aspects. Adjusting Marine and Energy Related Losses.
Areas of Expertise Include
:
Marine Surveying of Offshore Oil and Gas Industry
Marine Accident Investigation Naval Architecture
Marine Engineering
Engineering Technology
Accident Investigation and Loss Adjustment for Offshore Oil and Gas Industry
Valuations for Offshore Oil & Gas Industry Assets

Michael A. Jacobs
has over 40 years experience in the
Maritime and Offshore Oil and Gas Industries
including an Active Seagoing Career as an Deck Officer on Tankers and Bulk Carriers, Terminal Controller in a Container Terminal responsible for the Loading and Discharging of Ocean-Going Container Vessels, and Master / Offshore Installation Manager of Semi-Submersible Drilling Rigs. Capt.Jacobs is also a Marine Surveyor involved with all types of surveys in the offshore industry including Towages, Heavy Lift Transportation, Damage Surveys, Installation of Oil Related Structures, Modules and Equipment, Rig Move Attendance and Rig Location Approval.
Areas of Expertise Include
:
Marine Operations in the Offshore Oil and Gas Industry
Admiralty; Accidents Involving Dock, Shipboard and Offshore Cranes
Anchor-handling, Towing and Mooring Incidents
Swing Rope and Personnel Basket Worker Transfer Accidents
Cargo and Cargo Container Damage

Pipeline Damage
Hurricane and Heavy Weather Damage
Mooring System Failures
Anchor-handling Operational Failures
Towing System failures
Rig Moves
Mobile Offshore Drilling Units
Collision