Dr. Adhia is double-Board-Certified in Psychiatry and Forensic Psychiatry, and is Assistant Professor of Psychiatry at University of Texas Medical Branch (UTMB). His forensic and clinical practices focus on the psychiatric impact of physical and emotional abuse, and violence, with broad med-legal implications. Dr. Adhia evaluates and treats psychiatric injury and disability in victims and alleged abusers. He treats patients in high-risk and security sensitive settings including maximum security prisons and correctional psychiatric hospitals, inmates on death row and segregated in Isolation. In addition, Dr. Adhia works with Physicians for Human Rights to assess victims of kidnapping and false imprisonment, human trafficking, undue influence, physical and sexual abuse, rape, and fear of imminent death. In all populations, he assesses PTSD, Anxiety, Depressive Disorders, risk of suicide, and malingering. He is experienced in treatment and impact of drug and alcohol abuse on decision-making. Dr. Adhia also treats severe psychosis (Schizophrenia, hallucinations) and psychopathology.
Dr. Adhia's findings consider complicating factors, such as emotional distress worsened by physical and emotional isolation from family and support. Other factors are pre-existing mental and physical illness, competency and capacity (e.g. dementia, Intellectual Disability.)
As a physician, Dr. Adhia is uniquely qualified to review medical records and doctor reports.
Dr. Adhia renders diagnosis, prognosis and treatment plans.
Institutional medicine, medical malpractice, and standard of care, apply to both public and private facilities, including government regulated correctional institutions and psychiatric hospital. Dr. Adhia is skilled in these med-legal issues.
Dr. Adhia conducts Independent Medical Examinations, review of records, and reports his med-legal findings and opinions. He is available to testify in civil, criminal, probate, Federal, Immigration and administrative jurisdictions.
Violence
Sexual abuse
Malpractice and Standard of Care
Alcohol and Drug Abuse
PTSD
Anxiety and Depression
Psychopharmacology
Competency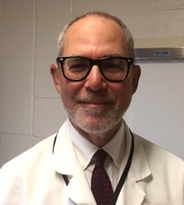 Paul M. Adler, DO, FACEP, MBA
, Medical Director for the Ventura County, California, Department of Corrections, has worked in
Correctional / Jail/ Prison Medicine
since 1995. He has overseen the care of inmates in Jails in California and New York, as well as Prison inmates who have been transferred to county facilities to serve their terms for years in county jails in California. He has also overseen Correctional health car in locked units in Hospitals .
Dr. Adler is the President-Elect of The American Correctional Health Services Association of California / Nevada, which represents all clinicians and administrators in Jails/Prisons in California and Nevada. He previously oversaw a County Hospital, County Nursing Home and ran a County Health Department and oversaw Correctional healthcare for the Westchester, New York Jail.
Litigation Support
- Dr. Adler has defended Jails and Prisons in Southern California, Idaho, Texas, North Carolina, New York, Pennsylvania, etc. He has been involved in Plaintiff litigation in many states including against Rikers Island, NY and Cook County Jail.
Dr. Adler still works as a full-time practicing physician and has helped attorneys and insurance companies in
Emergency Medicine, Nursing Home Medicine, Public Health
and
Hospital Administration
since 1985. Dr. Adler is available to review and consult on clinical Correctional/Jail/Prison cases for attorneys for both Plaintiff and Defense.
Services
:
Screen Cases for Merit
Review, Analyze and interpret Medical Records
Provide Basic or Comprehensive Written Reports
Interpret Standards of Care, Deviation and Adherences as they Relate to Correctional Health Care
Develop Chronological Time Lines
Policy and Procedure Development
Forensic Psychiatric Associates, LLC
See Locations Below
NJ, NY
USA
phone: 201-314-8637
fax: 201-435-3400
Main Office - New Jersey:
239 Washington Street - Suite 409
Jersey City, NJ 07302
New York Office:
155 East 31st Street, Suite 25L
New York, NY 10016
Dr. Alberto M. Goldwaser
is a Diplomate of the American Board of
Psychiatry and Neurology, in General Psychiatry and in Forensic Psychiatry
. He has been named as a "Distinguished Life Fellow" of the American Psychiatric Association - a special distinction "for exceptional contributions to the community and the profession of psychiatry."
Dr. Alberto M. Goldwaser has conducted Civil, Criminal, Military, and Administrative Forensic Psychiatric Examinations in many states. He offers Independent Medical Examinations and Testimony for Plaintiff and Defense.
Areas of Expertise
Pre Deposition /Trial Consultations
Neuropsychiatry
Violence Risk Assessment
Criminal Responsibility
Competency: Civil/Criminal
Divorce
Child Custody and Parental Time Sharing
Child Abuse
Elderly Abuse
Psychiatric Effects of Physical Injuries
Psychic Injury
Post-Traumatic Stress
Mental Disability
Medical Malpractice
Neuropsychiatry
Correctional Psychiatry
Juvenile Justice
Ethics and Human Rights
Sexual Harassment
Boundaries Violation
Wrongful Death
Civil Commitment
Undue Influence
Right to Treatment
Right to Refuse treatment
Sex Offender Risk Eval
Cinderella – the persecuted heroine – was forced to perform with the enticement of an immediate reward (going to the party), and a promotion of sorts (being treated equally). The Little Mermaid picked out (teased) her suitor, pursued him, and after a long, far-reaching, and conflicted relationship, she ended up down and under
---
8,500 Experts 250 Specialties
6425 Christie Avenue, Suite 260
Emeryville CA 94608
USA
phone: 800-275-8903
fax: 510-486-1255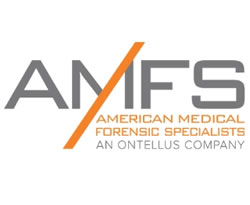 Medical Experts for Malpractice & Personal Injury Cases
AMFS is America's premier medical expert witness and consulting company. We are a trusted partner with the legal community and provide a superior method of retaining medical experts. Since 1990, we have provided board-certified medical experts in over 10,000 medical malpractice and personal injury cases with a 92% win-rate compared to the industry average of 28%.
8,500+ Medical Experts in 250+ Specialties
Active Practice Physicians with Legal Experience
Free Cost Attorney-Physician Consultations
Medical Record Review & Testimony
Independent Medical Examinations (IME) & Autopsies
Essential Affidavits & Reporting
Credible Expert Witnesses Resolving Medical Cases
At AMFS, we carefully screen our experts to ensure that they are in active practice and are not "professional" experts. Our internal policy of blind presentation and review ensures objectivity and enables our experts to provide forensic testimony with the highest credibility. We maintain our high standards through oversight from an advisory board of esteemed medical professionals.
Learn More:
Medical Expert Witness
Andrew J. Manganaro, MD, Inc.
Andrew J. Manganaro, MD
1821 Schnebly Road
Xenia OH 45385
USA
phone: 937-725-0003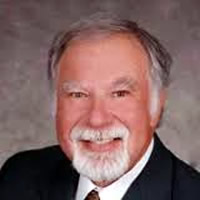 Andrew J. Manganaro, MD
has been a board certified
Cardiothoracic and Vascular Surgeon
for more than 25 years. He has experience in all areas of adult cardiac, vascular, and thoracic surgery, and has cared for more than 10,000 patients in his practice.
Litigation Support
- Dr. Manganaro has more than 15 years of experience in medical expert opinions for both plaintiffs and defendants. His services include medical record review, written reports, depositions, and trial testimony as needed. He is licensed to practice in Ohio, Michigan, Delaware, New Mexico, Illinois, New York, Indiana, Wisconsin, Iowa, and North Dakota.
Areas of Expertise
:
Cardiac Surgery
Pulmonary Surgery
Esophageal Surgery

Trauma Surgery
Vascular Surgery
Endovascular Surgery
Andrew J. Szabo, MD
Andrew Szabo, MD
401 East 80-th Street
New York, NY 10075
USA
phone: 212-702-9051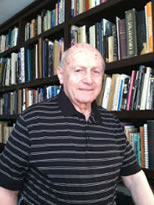 Andrew J. Szabo, MD
has 50 years of experience in the general specialties of
Diabetes and Endocrinology
. Dr. Szabo has spent the majority of his practice focusing on
Thyroid Diseases and Pregnancy and Diabetes
.
In private practice from 1988-2012, Dr. Szabo was also a full time Associate Clinical Professor of Medicine at Weill-Cornell Medical College. He has 23 peer reviewed papers published in medical and scientific journals including the Canadian Medical Association Journal and the American Journal of Medical Science.
Dr. Szabo is currently offering medico-legal services to attorneys for both Plaintiff and Defense. He has reviewed approximately 50 cases (charts and depositions). Dr. Szabo has given depositions and/or provided expert testimony at approximately 5 trials.
Specialty Areas
:
Internal Medicine
Thyroid Diseases
Endocrinology
Metabolism

Investigative Medicine
Physiology
Hormone Levels
Pregnancy and Diabetes
Specialty Degrees
:
Certified Specialist in Internal Medicine (Canada), 1965
Fellow of the Royal College of Physicians (Canada), FRCP(C), 1965
Certified by the American Board of Internal Medicine, 1987
Certified by the Amer. Board of Int. Med. Endocrinology & Metabolism, 1989
John D. Baker, MD, FACC, FACP, FSCAI
4790 Irvine Blvd. #105-141
Irvine CA 92620-1973
USA
phone: 877- 924-9009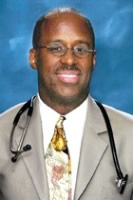 John D. Baker, MD, FACC, FACP, FSCAI
, is dual Board Certified in
Cardiology and Interventional Cardiology
by the American Board of Internal Medicine. Actively practicing, he has over 20 years of experience in
Cardiology, Invasive and Interventional Cardiology.
. Dr. Baker previously served as Co- Chair of the American College Of Cardiology Cardiovascular Care Team and Section, and he also served as the Director of Cardiac Catheterization Laboratories and Invasive/Interventional Cardiology for Anaheim Regional Medical Center.
Dr. Baker provides evidence based opinions regarding the medical facts of each case, for attorneys representing both Plaintiff and Defense. His services include medical record review for causation, angiogram review, depositions, expert testimony, written reports with writing including statements of merit, case summary opinions, and affidavits.
Dr. Baker also has extensive experience in peer review, in his capacities as prior Chair of Invasive Cardiology, organizing and maintaining high quality accurate peer review for Anaheim Memorial Medical Center, and redesigning the process to meet the Joint Commission's (JCAHO) Standards. He performs guideline and evidence-based reviews and depositions in all areas of Cardiology nationwide.
Areas of Expertise
:
Medical Malpractice
Coronary Heart Disease
Stents
PTCA
Pacemakers
Angioplasty

Myocardial Infarction
Radiation Safety
Congestive Heart Failure
Fluoroscopy
Rotablators
Laser Atherectomy
View Dr. Baker's Consulting Profile
.
Barry L. Winton, MD, LLC
Barry L. Winton, MD, FACS
Redington Shores FL 33708
USA
phone: 863-450-0590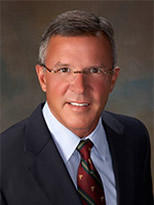 Barry L. Winton, MD, FACS
is board-certified in general surgery and
Cardiothoracic Surgery
. Practicing since 1996, his areas of expertise include
Adult Cardiac Surgery, Non-cardiac Thoracic Surgery, and Vascular Surgery
.
Dr. Winton is a member of the American Board of Thoracic Surgery, Society of Thoracic Surgeons, American Board of Surgery, and is a Fellow of the American College of Surgeons . He received his medical degree from Indiana University in Indianapolis, IN. in 1989, and completed his general surgery training at Methodist Hospital of Indiana in 1994. He went on to complete a fellowship in cardiothoracic surgery in 1996 at the Medical College of Wisconsin in Milwaukee, WI.
Dr. Winton is well-versed in a wide range of cardiac surgery procedures, non-cardiac thoracic procedures, including video-assisted thoracoscopic surgery (VATS) and vascular surgery.
Litigation Support
- Performing the full spectrum of adult cardiac, thoracic, and vascular surgical procedures, Dr. Winton is a very experienced surgeon with excellent outcomes. As a practicing community surgeon, his experience is relevant to the majority of cases litigated. His services are available to plaintiff and defendant and include medical record review, written reports, depositions, and trial testimony as needed.
Areas of Expertise
:
Cardiovascular Surgery
Cardiothoracic Surgery
Coronary Artery Bypass
Aortic Valve Replacement
Mitral Valve Replacement
Lung Cancer
VATS-thoracoscopy

Aortic Aneurysm
Aortic Dissection
Mediastinoscopy
Atrial Fibrillation
MAZE Procedure
Vascular Bypass
Aortic Stents
Barry S. Verkauf, MD, MBA, CPE
4922 W Bay Way Dr.
Tampa FL 33629
USA
phone: 813-690-9162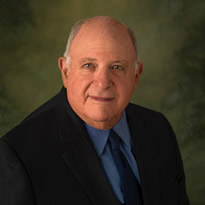 Reproductive Endocrinology - Infertility - Gynecology


A top doctor in his field, Barry S. Verkauf, MD, MBA, CPE, has more than 40 years of practice expertise in Gynecology and Reproductive Endocrinology/ Infertility, as well as medical management having earned an MBA from USF College of Business in 1997.He has served in leadership positions in both hospital and medical organizations.

A respected and long-standing figure in his field, Dr. Verkauf currently serves as an Affiliate Professor in Obstetrics and Gynecology at the Morsani College of Medicine at the University of South Florida where he was on the founding faculty and initiated the Division of Reproduction Endocrinology and Infertility in 1974. In 1981, he was the founding Partner of The Reproductive Medicine Group which continues as one of the largest and most successful private practices in his specialty in the State of Florida.

Dr. Verkauf has been a reviewer for high impact journals, KePro Peer Review Organization and has published 25 papers, 8 abstracts, 3 book chapters, and 3 books. He has been active in the American Society for Reproductive Medicine, serving on several committees and as their Delegate to the American Medical Association for 15 years.

Over the last 20 years, Dr. Verkauf has been awarded many honors recognizing his clinical and leadership expertise, and most recently was recognized by Marquis Who's Who with their Lifetime Achievement Award in Reproductive Medicine.

Litigation Support - Dr. Verkauf offers expert witness services in cases involving Reproductive Endocrinology, Infertility, and other Obstetric and Gynecological matters. His services are available to insurance companies with questions and attorneys representing plaintiff and defendant and include peer review, medical record review, written reports, deposition, and trial testimony.

Barry S. Verkauf, MD

The health-care industry and its professional practice are currently in uncertain times as the outcome of the hotly debated health-care reform is awaited. While the magnitude of potential change may be unchallenged, the past century has been one of continual change for the medical profession and its practice. The rapidity of this change has continually increased with emerging new technologies and changes in the social fabric of society. Even the doctor-patient relationship has changed. Medicine as a profession and the specialties within it have had to adapt to this change in order to be relevant to the physicians it trains, the patients they treat, and to maintain status among their peers. This book chronicles the history of the successful adaptation to required changes in one medical-school department.

Barry S. Verkauf, MD

An indispensible guide to challenges every health care provider, manager, consultant, supplier and end user faces. Detailed exploration of a single example spotlights the critical relationship of cost analysis to pricing strategies in today's changing medical enviroment. A key resource for establishing, analyzing, and improving your organization's pricing strategies.

Barry S. Verkauf, MD

University of South Florida, Tampa. Concise survey of congenital abnormalities of the female genital tract, and their treatment, both surgical and nonsurgical. For practitioners. Variety of illustrations. 25 U.S. contributors.
Aazaz Haq, MD
Geriatric Psychiatry Consultant
640 W. California Ave., Suite 210
Sunnyvale CA 94087
USA
phone: 408-663-1429
fax: 408-769-6001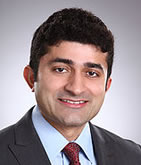 Aazaz Haq, MD
, is the founder and CEO of Bay Forensic Geropsychiatry, a consulting firm and educational resource center for
Geriatric Psychiatry
. He has subspecialty training in geriatric psychiatry and is certified by the American Board of Psychiatry and Neurology in both geriatric psychiatry and adult psychiatry.
A practicing geriatric psychiatrist, Dr. Haq has expertise in all aspects of mental health issues pertaining to the elderly, particularly matters relating to dementia, cognitive impairment, impaired capacity, and vulnerability to undue influence.
Dr. Haq is currently a full-time attending inpatient geriatric psychiatrist at the VA Palo Alto Hospital and an affiliated clinical Professor of Psychiatry and Behavioral Sciences at Stanford University, where he provides direct clinical mentorship and supervision to medical students, psychiatry residents, geriatric psychiatry fellows, and geriatric medicine fellows.
Litigation Support
- Dr. Haq provides expert psychiatric evaluations for medico-legal matters pertaining to the impact of mental and neurological illnesses on capacity and competency in the elderly. His services are available to attorneys representing plaintiff and defendant and include medical record review, written reports, deposition, and trial testimony as needed.
Forensic Geropsychiatry Areas of Expertise
:
Neuropsychiatry
Testamentary Capacity
Financial Capacity
Elder Abuse
Marital Capacity
Decision-making Capacity
Memory Loss
Undue Influence
Trusts and Estates
Conservatorships

Dementia
Mood Disorder
Psychotic Illnesses (ie. Schizophrenia)
Delirium
Pharmacology
Anxiety Disorders
Neuromodulation Modalities
Effects of Medical and Neurological Conditions
Substance Abuse
Nursing Home Care
Mr. B was a 75-year-old man who had made a will in 1995 naming his two sons as equal beneficiaries of his estate after his death. In 2004, he married Ms. M. On August 11, 2008, he was diagnosed with brain cancer, for the treatment of which he was hospitalized. On September 3, 2008, he signed a new will that Ms. M had procured for him, naming her the sole beneficiary of his estate after his death, to be subsequently given to his sons after the event of her death. Mr. B passed away on September 29, 2008. His sons subsequently sued Ms. M, alleging that Mr. B did not have testamentary capacity when he signed his new will. His attorney consulted me to review his medical records to assess Mr. B's mental state, testamentary capacity, and vulnerability to undue influence.
---
Facts of the Case: Ms. P was a 91-year-old, widowed, Caucasian woman with a history of Parkinson's disease who was diagnosed with metastatic colon cancer after she was found down in her bedroom, where she had fallen and broken her arm. It was decided by her physicians that it was best to not pursue chemotherapy, radiation, or surgery. A colostomy bag was placed, and Ms. P was placed on home-based hospice care, with an emphasis on comfort care measures.
---