Homestead Medical Experts
offers unbiased, unrivaled
Medico-Legal Expert Witness
services for attorneys representing both Plaintiff and Defendant. Homestead handles all administrative duties for the experts associated with scheduling, correspondence, billing, and providing secure medical record/report transfer. This allows the physicians to have the information streamlined for them.
Homestead provides your case personal attention and helps facilitate anything in regards to expert needs until the case has settled. Services range from extensive Medical Record Review and Independent Medical Exams as well as Expert Witness Testimony.
FEATURED EXPERTS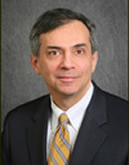 Roger Behar, MD
, is a Clinical Assistant Professor of Neurology at Drexel Medical School and has been in private practice as a Neurologist in Princeton, since 1986. He is also the Medical Director of the Stroke committee at St. Peters University Hospital in New Brunswick, NJ.
Dr. Behar received his Medical Diploma from New York Medical College in 1980. He completed three years of Internal Medicine Residency at Stony Brook, New York and was Board certified in Internal Medicine in 1983. Three years of Neurology training was completed at the University of California Medical School in San Diego in 1986. He was
Board Certified in Neurology and Psychiatry
in 1987. Dr. Behar also received Board certification in Electrodiagnostic Medicine (EMG/NCV studies, evoked potential studies) in 1989 and passed the neurosonology certification exam of the American Society of Neuroimaging in 1990.



frameborder="0" allowfullscreen="1">
Dr. Behar on Stroke Symptoms & Primary Strokes
Dr. Roger Behar has performed over 200 IMEs, given over 50 depositions, and testified over 25 times. He is experienced, educated in IME's, and well-versed on the relevant laws and terminology in order to promote ease in the determination of Workers Compensation / Motor Vehicle Accident claim decisions.
Dr. Behar sees General Neurology patients, however, his areas of expertise include:
Epilepsy
Stroke
Neuropathy
Traumatic Brain Injury (TBI)
Concussion
Multiple Sclerosis

Alzheimer's Disease
Parkinson's Disease
Migraines
TIA
Dementia
Dizziness, Balance Problems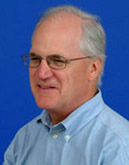 Joseph I. Tracy, PhD, ABPP(CN)
, has over 25 years of experience in
Neuropsychological, Psychological Assessment, and Psychoanalysis
. He is a Professor in the Department of Neurology, the Director of Neuropsychological Services, and Director of the Cognitive Neuroscience and Brain Mapping Laboratory at Thomas Jefferson University/Sidney Kimmel Medical College.
Dr. Tracy serves on the editorial review boards of such journals as
Neuroimage, Human Brain Mapping, Biological Psychiatry, Brain Topography, Epilepsia, Journal of Alcohol Studies, Brain and Language
, and the
Journal of Psychiatry and Neuroscience
among others. He has been invited to lecture around the country by such entities as the International Neuropsychological Society, Office of Naval Research, Department of Defense, and the American Epilepsy Society to name a few.
Dr. Tracy offers litigation support services to counsel representing both Plaintiff and Defendant on complicated medical issues involving:
Neurologic Disorders
Concussion
Traumatic Brain Injury
Memory Disorders, Dementia
Epilepsy

Stroke
Tumors
Psychiatric Disorders
ADHD
Learning Disorder
In recent years, resting-state functional connectivity (rsFC) methods have been increasingly used to reveal the integrity of brain cognitive networks [1,2]. Functional connectivity has also been shown to be of value in determining the impact of epilepsy on brain activity and identifying the abnormal brain networks associated with seizures [3-6]. Seizures produce dysfunctional, maladaptive networks by linking brain areas randomly through seizure propagation and secondary epileptogenesis, making functional connectivity an ideal technique for both identifying aberrant network organization and synchrony, and capturing such change over the course of the disease or in response to treatment.
---