Materials Science Associates, LLC
provides Expert Witness services for complex
Materials, Mechanical, and Biological Systems
legal cases. The engineers and scientists at Materials Science provide honest and accurate analysis of alleged
Product Failures, Personal Injuries, and Manufacturing Processes
. Experts in Biomedical Engineering, Forensics, and Pathology the Experts at Materials Science can assist with retrieval and storage of devices. Materials Science Associates specializes in Multi District Litigation (MDL), Class Action, and Consolidating cases. Materials Science Associates LLC provides the following services to legal teams worldwide:
Implant Retrieval
Products Liability
Medical Devices
Evidence Storage
Orthopaedic Implants

Surgical Devices
Transdermal & Fentanyl Patches
Controlled Delivery Devices
Manufacturing Support
Process Review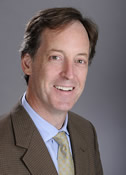 Dr. John D. Jarrell, PhD, PE
, is an experienced multi-discipline engineer specializing in the analysis of complex designs and failures involving materials, mechanical and biological systems. He has been a licensed
Professional Mechanical Engineer
, since 1996 and actively involved in
Engineering Analysis, Design, Product Development, and Research
. He earned three degrees from Brown University, a Bachelors and Masters of Science in Materials Science and Engineering and a Doctorate in Biology, Medical Science and Engineering and received Medical training in histology, physiology, microbiology and pathology.
Dr. Jarrell has a faculty appointment in the Department of Orthopaedics at the Alpert Medical School of Brown University. He has several US and foreign patents issued or pending covering Photoactive Materials, Active Delivery Films and Coatings for Green Energy and Medical Applications.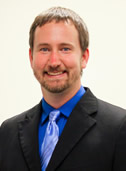 Jay M. Vincelli, M.Sc, PE
, is an experienced multi-discipline engineer specializing in Computational Analysis of Biomechanical Implants and Aviation Components, Fracture Analysis, and Chemical and Metallurgical Analysis of steel, aluminum, titanium, and nickel-based alloys. With expertise in
Medical Device Retrieval, Wear Analysis, and Aviation Failure Analysis
, he is actively involved in engineering analysis, design, product development and research.
Mr. Vincelli has filed for a provisional patent covering a miniaturized cardiopulmonary bypass circuit for transgenic mouse testing. He is the author of a peer reviewed publication on a study of laser cleaning and pulsed gas tungsten arc welding of titanium alloy tubes. His collaborative work has been published with investigators at the University of Virginia Department of Electrical and Computer Engineering and the U.S. Naval Air Warfare Center in Cherry Point, NC.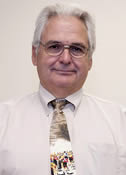 Donald L. Mong, PI
, is a highly experienced
Traffic Accident Reconstructionist
, Private Investigator, Forensic Photographer, and Certified Master Diving Instructor. He is a 22 year Veteran Police Officer with 15 years of experience as a Traffic Officer. He has investigated over 2,000 traffic accidents, including many fatalities and serious injuries involving automobiles, buses, motorcycles, bicycles and pedestrians. He spent 10 years as a Rhode Island Municipal Police Academy Traffic Accident Investigation and Reconstruction Instructor.
Mr. Mong has been qualified and testified as an expert witness in Rhode Island Superior Court and Vermont District Court for cases involving
Motor Vehicles, Bicycles, Pedestrians, and Motorcycles
. He has assisted multiple jurisdictions with investigations involving fatalities, serious injuries and police collisions. Donald L. Mong has conducted extensive hands-on research and training in traffic accident reconstruction, including conducting over 20 low, medium and high speed crash tests.
View Materials Science Associates' Consulting Profile
.