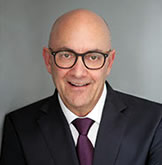 Richard P. Lichten, CLS, (Lt. Ret.)
, has over 30 years of experience within
Law Enforcement
. He has expertise in Administrative, Tactical, and Policy and Procedural Areas of Law Enforcement and specializes in many areas of
Police and Jail Procedures
, including the
Use of Force
(lethal and less lethal), use of the
TASER
, and
jail suicide and jail medical cases
, just to name a few. Mr. Lichten continues to seek out and attend training to further his expertise. In April 2017, the Institute for the Prevention of In-Custody Deaths (IPICD) certified Mr. Lichten as an Arrest-Related and In-Custody Death Investigative Specialist.
Mr. Lichten has commanded responses to over 100 large jail riots involving up to 2,000 inmates and led many forced cell removals. He has lectured in other states on the handling of jail riots and forced cell removals. He has expertise in jail medical care policies and procedures as well as expertise in jail suicide prevention. Mr. Lichten lectures to investigator groups and attorney groups on use of force issues. He has conducted investigations in over 2,000 use of force cases (in patrol and jails), and conducted over 1,000 personnel / citizen/ inmate complaint investigations in both patrol and jails.
Litigation Support
- Mr. Lichten has provided expert testimony in Federal and Superior Courts in a number of states. He has consulted on officer involved shooting cases, use of force cases, and other patrol and jail procedure civil litigation cases for both defense and plaintiff counsel. His services include case review an consultation and officer agency actions in regards to policy and procedures of generally accepted practices.
Primary Areas of Expertise
:
Use of Force in Patrol and in Jails
De-escalation Techniques
Incidents involving the Mentally Ill
Vehicle and Foot Pursuits
Emergency Code 3 Driving

Handcuffing Injuries
Officer-involved Shootings
General Patrol Tactics and Police Practices
Use of TASER and Pepper Spray
Citizen v. Citizen Self-defense Cases
Jail Areas of Expertise
:
Jail / Prison Suicide
Jail Medical Care
Inmate Culture
Jail-made Weapons (Shanks)

Jail Food Service
Inmate Safety Checks
Possession of Narcotics
Inmate Housing