Eric L. Risberg, MAI, ASA, SRA
President
268 Bush #2100
San Francisco CA 94104
USA
phone: 415-531-1414
fax: 415-449-3606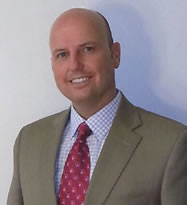 Introduction
Eric L. Risberg, MAI, ASA, SRA
is a real estate appraisal expert with over 25 years of valuation expertise. He has worked for over 700 clients in his career and has served as an expert on over 75 legal cases. He has testified in numerous California State Superior courts and has provided expert witness deposition testimony for many of the cases. He also has been a California real estate broker for over 20 years. He has extensive experience in valuing complex commercial properties and has also appraised many residential and special purpose properties. Eric is licensed as a Certified General Real Estate Appraiser in California, Texas, Hawaii, and Nevada and has appraised property in over 30 states.
Areas of Expertise
Agricultural
Aviation Valuation
Business Valuation
Commercial Real Estate
Construction Damages
Fire
Fire Insurance
Franchise Valuation
Homeowner's Insurance
Hotel & Hospitality
Hotel Appraisal
Insurance
Landlord/Tenant
Property & Casualty Insurance
Real Estate Broker
Real Estate Damages
Real Estate Leasing
Real Estate Valuation
Residential Real Estate
Restaurant Valuation
Restaurants
Retail Real Estate
Vineyards
Hon. Steven Cohen, (Retired), JD, MBA
President
2530 Wilshire Blvd.
3rd Floor
Santa Monica CA 90403
USA
phone: 310-315-5404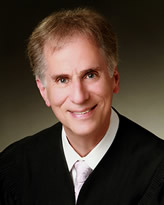 Judge Cohen is a qualified Expert and Consultant with over 30 years experience in Construction Defects and Real Estate Standards of Care and Duty, Property Management, Property Inspection, Agents disclosure, Broker's disclosure, and Negligent and Intentional Conduct. Extensive experience in habitability, Civil Code 1941, Health and Safety Code §17920.3, transfer disclosure and all transactional requirements in the sale of property. Expert in construction arena in water penetration, roof defects, home inspection, structural defects, framing defects, electrical & mechanical problems, stucco, foundation and structural slabs, construction schedules and all mold related problems. Litigation consulting includes Case Risk Analysis and Assessment (is a case ripe for litigation?), Research and Litigation Support, Homeowner Associations HOA, Building Codes, Department of Real Estate Rules, Codes and Laws, Contractor's State Licensing Board Rules and Regulations, Uniform Building Code (UBC) compliance, Building and Safety. Expert in Mechanical, Electrical, Water Entry, Toxic Mold, Mildew and Sick Building Syndrome. American Arbitration Association (AAA) Arbitrator. Arbitrator and Mediator for State and Federal Cases. Alternative Dispute Resolution (ADR) Practitioner. Graduate Level Certificate in Dispute Resolution (Mediation, Arbitration and Negotiation) from Pepperdine University School of Law. Licensed to practice law in California and Federal Court-Central District. Retired Administrative Law Judge, Inglewood Office of Appeals.



Education/Licenses: Administrative Law Judge (Ret.), Attorney, M.B.A., Certified Property Mold Specialist (C.M.I. & C.M.R. Designation), RE Broker (Realtor), General Contractor (B1), Electrical Contractor (C10), Certified Mediator, AAA Arbitrator and Mediator, FINRA Arbitrator, Western Case District.



Primary Area of Expertise: Real Estate, Construction Defects, Case Risk Assessment.