Diablo Assessments
is a multi-specialty network of physicians providing both
Physical and Mental Disability Evaluations, Second Opinion, IME, QME, and Peer review services
in Central and Northern California. Our flexible and diverse scheduling capabilities allow us to provide you with both a quickly scheduled referral as well as quality report processing.
Medical and Psychological Evaluation Services
- Diablo offers Medical and psychological evaluations and assessments to insurance, government agencies, or to employers for disability, fitness for duty, workers' compensation, and long term disability insurance claims. Evaluators for the following disciplines:
Neuropsychology
Internal Medicine
Orthopaedy
Neurology
Chiropractic
Forensic Testing

Physical Medicine / Rehabilitation
Physiatry
Psychiatry
Psychology
Sleep Disorders
Speech Pathology
Diablo provides services related to
:
Long-term Disability
Short-term Disability
Personal Injury Evaluations
Functional Capacity Examinations
Fitness for Duty

FMLA Reviews
AME / IME / QME
Records Review
Peer Review
Second Opinions
Clinic Locations
:
Antioch / Pittsburg: 2260 Gladstone Drive, Suite B, Pittsburg, CA 94565
Fremont: 39809 Paseo Padre Pkwy, Fremont, CA 94538
Marina / Monterey / Salinas: 326 Reservation Road, Marina, CA 93933
Modesto: 1230 13th St., Suite B, Modesto, CA 95354
Richmond: 3260 Blume Drive, Suite 326, Richmond, CA 94806
Sacramento: 910 Florin Rd. Suite 107, Sacramento, CA 95831
San Jose: 696 E. Santa Clara St., Suite 208, San Jose, CA 95112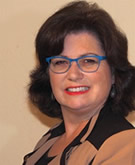 Patricia S. Spivey, PsyD
, has been providing
Forensic and Neuropsychological Assessments
in private practice for over 10 years. She offers Medical-Legal evaluations for stroke, traumatic brain injury, dementia, cognitive disabilities, learning disorders, ADHD, PTSD, and other disorders.
Dr. Spivey is a Qualified Medical Evaluator in California and Independent Medical Evaluator for private insurance, she has expert testimony experience, having testified in court and for depositions numerous times. She has performed criminal legal evaluations (competency) for the criminal courts of three Bay Area counties, and for regional center clients.
Dr. Spivey's training focused on Neuropsychology. She finished a VA hospital internship while she completed a dissertation on Post-stroke Depression and Lesion Location. She focused on neuroscience in graduate school. She worked as a special education teacher in her early career, and has a vast knowledge of genetic disorders, autism, cerebral palsy, and intellectual disabilities. She also worked for Napa State Hospital as a staff psychologist and senior psychology specialist before entering private practice full time.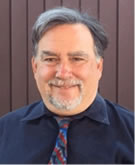 Daniel Katzenberg, PhD, MD
, is a board certified
Sleep Specialist
with over 18 years of experience in treating and caring for adult and pediatric sleep disorder patients. He graduated with honors (cum laude) with a Bachelor's in Biochemistry from Princeton University. He then completed his Master's and PhD in Molecular Biology and Genetics, and his Medical degree (MD) from Albert Einstein College of Medicine.
For his post-grad training, Dr. Katzenberg did his internship with the Yale-Waterbury Internal Medicine program, completed residency in Neurology at Stanford, and completed residency in Pediatrics at California Pacific Medical Center, San Francisco. He completed his fellowship in Sleep Disorders Medicine at Stanford Sleep Disorders Clinic. Dr. Katzenberg is currently certified in
Neurology
with special qualifications in
Child Neurology Pediatrics
.
Dr. Katzenberg is an attending Pediatric Neurologist and Director of Pediatric Sleep Disorders at the Santa Clara Valley Medical Center in San Jose, CA.
Lara A. Salamacha, MS, MD
, earned her MD from the University of San Diego. Dr. Salamacha went on to do her
Orthopedic Surgery
residency training at the University of San Francisco. With a concentration in
Sports Medicine
, she spent her residency in
Physical Medicine and Rehabilitation
at Stanford University.
Dr. Salamacha is Board Certified in Physical Medicine and Rehabilitation with a Sports Medicine Sub Specialty. Dr. Salamacha previously worked 3 years for NASA and has been the United State's Figure Skating Team Physician since 2011.
Diablo Assessments has more than a dozen additional doctors working in 8 locations
.