J.F. Chip Morrow
Nationwide coverage
San Antonio ALL States 78261
USA
phone: 866-365-7212 (Toll Free)
fax: Toll free 866-869-4062

Profile: 47+ yrs experience in financial, mortgage & business institutions including 17+ President, CEO & Director & 6+ director of a mortgage company. 15+ years of leadership/ directorships in national & state trade associations. Over 500 federal & state nationwide cases i for FDIC, FannieMae, financial institutions, mortgage companies, businesses, non-banks, individuals. Services provided: consulting, depositions, reports, affidavits & court testimonies.

Expertise: Financial Institutions, Mortgage Institutions, Business, Real Estate. Residential mortgage loans,construction loans, commercial real estate loans, business loans, SBA; Operations; Fraud; Lender Liability; Policy & Procedures; Fiduciary Duties, D & O conduct, Other. Reports, depositions & court testimony in Federal, Bankruptcy & state courts.


500+ nationwide cases working both for defendants and plaintiffs.
20+ years of in-house, industry, and outside expert witness experience.
75+ depositions taken and 35+ court appearances in both Federal and state courts.
Clients: FannieMae, FDIC, Freddie Mac, FHA, VA, Viacom, Wells Fargo Bank, State of CA, Bank of America, Amex, Citicorp Mortgage, Washington Mutual, Bank One, Long Beach Mortgage, EMC Mortgage, JPMorganChase Bank, PacifiCare, Beal Bank, Avnet, Fidelity Title & First American Title
Approximately 50% of cases are for financial institutions, 40% against financial institution and 10% are other.
Serving clients nationally— 40% plaintiffs and 60% defendants.
Resume, fee information and references provided on request.
East Coast Fraud Examiners
Robert F. Murphy, CFE
President
184 East Central Street
Natick MA 01760
USA
phone: 617-335-1737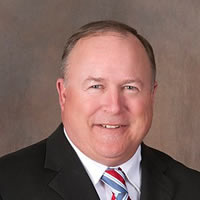 Robert F. Murphy, CFE
, is an executive level professional with expertise and success in numerous cross-functional areas of
Fraud
including:
Fraud Investigation
Asset Misappropriation
Financial Institution Fraud
Loan, Real Estate, Mortgage Fraud

Credit Card Fraud
Insurance Fraud
Consumer Fraud
Contract and Procurement Fraud
Litigation Support
- Mr. Murphy provides services as a Forensic Fraud Expert Witness and Consultant in any fraud dispute resolution process, including civil, criminal and administrative to attorneys representing both Plaintiff and Defense. He has extensive knowledge of criminal prosecution. Over the course of 27 years, Mr. Murphy has testified in over 400 criminal proceedings, including Judge and Jury Trials, Traffic Court, Juvenile Court, Probable Cause Hearings and Motion to Suppress Hearings. At the administrative level, he has testified in District, Superior and Federal District Courts.
Mr. Murphy performs thorough professional, technical, fact-gathering engagements with a genuine and natural personality. His experience with judge and jury trials, in addition to his competent knowledge of fraud, gives him the ability to teach (the trier of fact) in a believable manner. Mr. Murphy's preparation for the Dispute Resolution Process allows him to enthusiastically demonstrate and persuade without advocacy.
View Robert Murphy's Consulting Profile
.