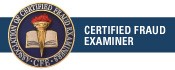 Bob Lawson, AIF®, CFE®, RFC®, LUTCF
is a
Securities Expert Witness and Wealth Manager
serving both claimants and respondents in FINRA arbitration, mediation and court settings. Bob Lawson has over 32 years of experience with securities, investments, insurance, and commodities as a financial adviser, supervisor, and managing principal. He has conducted over 500 presentations, classes, and workshops on financial matters for industry professionals, adult education, and retail investors. He is an articulate and persuasive presenter with a thorough understanding of FINRA and SEC Rules and Regulations. He proudly serves as an Accredited Investment Fiduciary, ERISA (3)-21 Investment Fiduciary, Certified Fraud Examiner and Qualified Neutral under Rule 114 of the Minnesota General Rules of Practice. - Arbitration & Mediation.
Bob's expertise lies in meticulously analyzing compliance manuals, correspondence, exchange rules, industry norms, and internal policies which are relevant to the particular case. He understands the ethical issues that frequently arise and will identify specific rules, laws, and regulations from Federal, State, and SRO's where violations may have occurred.
Bob is uniquely positioned to to assist investment adviser and broker-dealer clients, as well as State and Federal Regulators, with matters throughout the litigation life cycle from a pre-litigation complaint, mediation, through testifying at a hearing.
Bob is focused on providing exceptional written reports, depositions, direct testimony, cross-examination, and litigation support. He has completed specialized expert witness and fraud training from prominent organizations and experts on relevant subject matter.
Firms that retain him will receive unbiased advice supported by extensive and detailed research and not subjective hypothetical theories.
Areas of Expertise
:
FINRA & SEC Regulations
Breach of Fiduciary Duty
Promissory Notes
Securities Fraud Investigations
Ponzi Schemes
Options, Stocks & Bonds
Due Diligence
FINRA Arbitration
Professional Malpractice
Economic Damages & Losses
Employment Discrimination & Termination
Services
:
Litigation Consulting
Unbiased Case Analysis
Discovery Review & Recommendations
Portfolio Risk Reports
Securities Fraud Investigation
Damage Calculations
Expert Testimony
View Bob Lawson's Consulting Profile
.
I receive phone calls throughout the year from attorneys who have taken on their first FINRA case and they frequently are unaware how the FINRA Dispute Resolution process differs from other venues. I thought it would be helpful to provide a quick overview for new participants and a refresher for those more experienced securities attorneys on how the FINRA Arbitration and Mediation process works.
---
In FINRA-related cases many attorneys see discovery requests objected to by opposing counsel. Typically, opposing counsel objects to discovery requests citing that items requested are either "overly broad, vague, or ambiguous", or "impermissible per FINRA's Code of Arbitration Procedure". However, despite opposing counsel's reasoning, many objections to discovery requests are irrelevant and do not hold up in regard to FINRA's Code of Arbitration Procedure. Attorneys should not be intimidated or discouraged by these objections, but rather should understand that FINRA's guidelines concerning arbitration allow for most applicable and reasonably obtainable discovery information to be delivered.
---