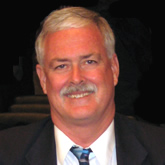 Lon W. House, PhD, CEM, CSDP
, is a
Water and Energy Consultant
with over 25 years of experience. Dr. House has a Bachelors, two Masters, and a PhD in Engineering and Economics from UC Davis. He is a Certified Energy Manager (CEM) and a Certified Sustainable Development Professional (CSDP) with the Association of Energy Engineers.
Background Experience
- Dr. House taught engineering in Graduate School at UC Davis for a number of years and was the Founder and Co-Director for Hydropower at the UCD Energy Institute. He worked for the California Energy Commission as a utility planner, and was the chief utility planner for the California Public Utilities Commission.
Dr. House is the Association of California Water Agencies (ACWA) energy consultant, representing 500 water agencies which are responsible for over 90 percent of the water delivered in California. He is the California Rural Water Association (CRWA) energy adviser representing over 1,100 rural water systems in California. Dr. House also works for the California Public Utilities Commission as a water - energy expert witness on transmission issues, and for the California Energy Commission as a researcher in the water sector.
Dr. House has been involved in over 50 successful renewable energy solicitations, everything from biogas to wind to solar to small hydro. He is responsible for training and installation of over 25 small hydroelectric projects along in the Thailand/Myanmar border area in SE Asia.
Litigation Support
- Lon W. House provides expert witness testimony, regulatory representation, economic evaluations, policy directives, and planning functions for selected clients. His clients include public agencies, trade organizations, regulatory agencies, and independent power producers. He has testified numerous times before the California Public Utilities Commission, California Energy Commission, California Power Authority, California Independent System Operator, California State Legislature, State Water Resources Control Board, the Federal Energy Regulatory Commission, and the United States Senate.
Areas of Expertise
:
Water Resources
Energy Generation
Renewable Energy Sources
Hydroelectric / Hydropower
Water / Energy Due Diligence
Rural Water Systems

Contract Management
Water / Energy Pricing
Water / Energy Procurement
Utilities Valuation
Regulatory Representation
Wastewater Systems
California Office
2795 East Bidwell Street
Suite 100-176
Folsom, CA, 95630
Arizona Office
10645 N. Oracle Road
Suite 121 - 216
Oro Valley, AZ, 95735
View Lon House's Consulting Profile
.