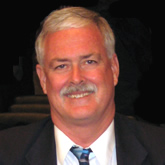 Lon W. House, PhD, CEM, CSDP
, is a
Water and Energy Consultant
with over 25 years of experience. Dr. House has a Bachelors, two Masters, and a PhD in Engineering and Economics from UC Davis. He is a Certified Energy Manager (CEM) and a Certified Sustainable Development Professional (CSDP) with the Association of Energy Engineers.
Background Experience
- Dr. House taught engineering in Graduate School at UC Davis for a number of years and was the Founder and Co-Director for Hydropower at the UCD Energy Institute. He worked for the California Energy Commission as a utility planner, and was the chief utility planner for the California Public Utilities Commission.
Dr. House is the Association of California Water Agencies (ACWA) energy consultant, representing 500 water agencies which are responsible for over 90 percent of the water delivered in California. He is the California Rural Water Association (CRWA) energy adviser representing over 1,100 rural water systems in California. Dr. House also works for the California Public Utilities Commission as a water - energy expert witness on transmission issues, and for the California Energy Commission as a researcher in the water sector.
Dr. House has been involved in over 50 successful renewable energy solicitations, everything from biogas to wind to solar to small hydro. He is responsible for training and installation of over 25 small hydroelectric projects along in the Thailand/Myanmar border area in SE Asia.
Litigation Support
- Lon W. House provides expert witness testimony, regulatory representation, economic evaluations, policy directives, and planning functions for selected clients. His clients include public agencies, trade organizations, regulatory agencies, and independent power producers. He has testified numerous times before the California Public Utilities Commission, California Energy Commission, California Power Authority, California Independent System Operator, California State Legislature, State Water Resources Control Board, the Federal Energy Regulatory Commission, and the United States Senate.
Areas of Expertise
:
Water Resources
Energy Generation
Renewable Energy Sources
Hydroelectric / Hydropower
Water / Energy Due Diligence
Rural Water Systems

Contract Management
Water / Energy Pricing
Water / Energy Procurement
Utilities Valuation
Regulatory Representation
Wastewater Systems
California Office
2795 East Bidwell Street
Suite 100-176
Folsom, CA, 95630
Arizona Office
10645 N. Oracle Road
Suite 121 - 216
Oro Valley, AZ, 95735
View Lon House's Consulting Profile
.
Recent changes in the utilities in California, particularly the surplus of solar generated electricity during the afternoon periods, is causing the utilities in the state to request significant changes in their long established Time-of-Use (TOU) periods. The utilities are proposing changing the on-peak TOU period from the long standing afternoon period in the summer to the evening hours and, in many cases, extending the on-peak from the summer season to year around (see Table 1).
---
Water in the U.S. is a huge energy user. Approximately 4 perecent of all electricity consumed in the U.S. is used to deliver water and treat wastewater, more than is consumed by the pulp, paper, and petroleum industries. In California water related energy use consumes 19 percent of the state's electricity, 30 percent of its natural gas, and 88 billion gallons of diesel fuel every year. And it is only going to get worse, a lot worse, as the water community struggles to find adequate supplies of water to satisfy a growing population, tries to find ways to treat water to remove ever increasingly miniscule amounts of known pollutants, and tries to cope with a bewildering array of newly identified contaminants.
---
This article provides a brief comparison of the public sector vs. private sector in terms of characteristics, applicable incentives, and decision- making criteria for participating in new, untried endeavors like demand-side programs, using water agencies in California as the public sector example. Recommendations on characteristics of utility demandside programs likely to be attractive to public agencies are provided.
---
Water utilities are facing a number of issues: droughts and climatic variations in water supply, rapidly rising operating costs, demands for increasingly expensive investments in treatment for fresh water and wastewater, heightened customer expectations in both service and environmental impacts, and the need to replace aging infrastructure. This has spurred interest among water suppliers in managing water demand, capturing all revenue, minimizing distribution system and customer water losses, and increasing customer support and information. A change in their metering systems is one of the primary tools to do this.
---
Smart meters have been prominent in the energy utility world, and are beginning to make substantial inroads in the water utility world. Smart meters are probably more useful for the water sector than for the energy sector, and the old days of billing total water consumption during the last month or two is being phased out with the introduction of time-of-use water consumption information. Smart meter installations have reported numerous benefits, both operational and on the customer side (see Table 1). Aside from the obvious savings from reduced need for onsite meter reading, the ability to identify not just the volume of water consumption but also the timing of that consumption has significant benefits, particularly to customers, and may be a linchpin for enhanced water conservation efforts.
---
One of the state of California's largest end uses of electricity is in the treatment, heating and cooling, and conveyance of water. In 2005, the California Energy Commission estimated that water-related energy accounts for almost 20% of the state's electricity requirements. The California Public Utilities Commission (CPUC) followed this observation by authorizing water-energy pilot projects designed to validate claims that saving water can save energy and explore whether energy savings may be realized through water conservation measures and incorporated into electric utility energy efficiency programs (http://www.cpuc.ca.gov/PUC/energy/Energy+Efficiency/Water+Energy+Nexus+Programs.htm).
---