William R. Ivey, PE, Principal
Contact Rush Porter, Director of Business Development
8330 Juniper Creek Lane
San Diego CA 92126
USA
phone: 858-587-2874
fax: 858-587-6749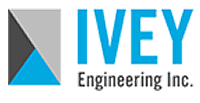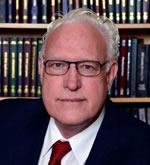 William R. Ivey, PE
-
HVAC, Plumbing and Piping Construction Industry Expert
for over 30 years.
Licensed professional engineer working at all levels in the bidding and managing of construction projects. Began his career in 1970 when he joined a Seattle based mechanical contracting firm as an estimator. Has managed over $400 million of mechanical construction work as a project manager on projects totaling over $3 billion in total construction costs, since 1970.
Founded Ivey Construction Services (ICS), in 1994, an engineering and construction consulting firm.
Has served as an Expert Witness in Construction Litigation Matters, Designed HVAC, Piping and Plumbing Systems, and has served as an industry expert for the California State Contractors License Board.
Approximately 100 HVAC and plumbing engineering engagements and 300 expert and forensic consulting engagements since forming ICS in 1994.