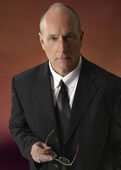 Professor Gregory Gilbertson
is a
Law Enforcement, Police Standards
and
Practices
, and
Police Misconduct
and
Excessive Use of Force
expert with over 25 years of "boots on the ground" experience in the criminal justice system. He has earned moral authority with judges, prosecutors, attorneys, and juries alike for his career in public service and adult education.
Public Service Experience
- Gregory Gilbertson is the only full time and tenured criminal justice professor in Washington State that has served as an International Police Trainer in both Iraq and Afghanistan. On both deployments, totaling over two years, he was designated a
Subject Matter Expert in Police Training, Standards, and Practices
by the US Department of Justice and US Department of Defense.
In Baghdad, Professor Gilbertson led a team of curriculum specialists in developing a bachelor's degree program for the Baghdad Police College. He was then assigned as Deputy Director of the United Kingdom's Basrah Training Academy. In Basrah, Professor Gilbertson supervised the daily training of over 500 Iraqi police cadets. He then deployed a second time to Kabul, Afghanistan. In Kabul, Professor Gilbertson served 13 months as a NATO Liaison and Senior Mentor to the commander of the Afghan National Police Academy.
Police Misconduct Specialist
- During his law enforcement career with the cities of Atlanta and LaGrange police departments, Professor Gilbertson was a top producing officer in felony and misdemeanor arrests. He was awarded seven letters of commendation for meritorious service as a senior patrolman, SWAT team member, stakeout squad detective, school resource officer, and superior court investigator. While working as a police officer, he also earned a Master's degree in Justice Administration from Columbus State University. Professor Gilbertson provides attorneys and clients with expert testimony for cases involving:
Civil Rights Violations
Police Misconduct
Police Brutality
Excessive Force
False Arrest
Self Defense Criminal Procedures

Criminal Investigations
Juvenile Crimes
Police Standards & Practices
SWAT Tactics
Search & Seizure
Probable Cause
Criminal Defense Specialist
- As a private investigator specializing in criminal defense case work for over a decade, Professor Gilbertson has worked with dozens of attorneys on hundreds of cases. He is known by prosecutors and attorneys alike for his tenacious attention to detail during pretrial investigations. As a former police officer, superior court investigator, and SWAT team officer, Professor Gilbertson is keenly aware of when the police are lying or grossly exaggerating the truth.
Working with defense attorneys, Professor Gilbertson has achieved positive outcomes and acquittals for clients charged with:
Murder
Attempted Murder & Felony Assault
Theft of Firearms & Motor Vehicles
Domestic Violence
Residential Burglary

Narcotics Manufacture & Trafficking
Rape & Sexual Assault
Armed Robbery
Assaulting a Police Officer
Resisting Arrest
View Gregory Gilbertson's Consulting Profile
.